So you think the swingers lifestyle is only for couples? Well, I've got good news…the lifestyle is open (pun intended) to anyone who is interested in exploring their wild side! So, what about the single guys, how do they navigate through the swinging experience? Here are some jewels of advice for those gentlemen who decide to check out this swinging playground.
Also, we have a special bonus at the end for you to download your FREE copy of our comprehensive Newbie Lifestyle Club Guide!
1. Dress to Impress:
I can't stress this enough, a woman loves to see a man take an interest in his appearance. One of my favorite things about colette club is the dress code. Taking the time to spruce up your attire can go a long way with the ladies. If you are unsure about what is the best style for going out, you will find some clothing stores offer a stylist on hand to assist you in building a night on the town wardrobe. We all know that surge of confidence we feel when putting our best foot forward…we tend to stand taller, make eye contact, feel more confident in our surroundings, and just feel better overall!
2. Taking care of your body:
Come on guys, you don't want those awesome threads draped over an out of shape, un-manicured body do you? Of course not, so take the time to take care of you. I can't stress enough the importance of personal hygiene. Getting a haircut or shave doesn't have to be a chore and can actually be an invigorating experience. Take the time to get your hair styled and for those of you with facial hair, keeping it trimmed and managed will double the sex appeal of an already hot commodity. Exercise and a healthy diet are also great ways to be the best you can be. Not only will you look great, but it will tell a woman that you value yourself and want to offer them the rewards of your hard work. Believe me, if a woman sees that she will figure you will also want the best for her as well.
3. Confidence in your approach:
I know sometimes it seems that the balance is somewhat off when it comes to starting a conversation. It is typically up to the man to approach a woman or in the case of swinging, a couple, so the possibility for what we believe is rejection can be higher for the man, hence the reservation in starting a conversation. Here is my advice…don't go into the evening thinking about "scoring." Instead, go into the evening determined to learn a handful of interesting tidbits of information about the people you come in contact with. Be happy about being out and have an attitude of building relationships/friendships. Remember you are a great guy with lots of great qualities, so how you carry yourself will show others that confidence. I know for me, I don't particularly want to have sex with someone who just wants to have sex with me. I want someone interested in who I am as well.
4. Being an observer in the playrooms:
If you are a single man visiting a swingers club, one of the biggest no no's is being too aggressive…especially in the playrooms. A great advantage of an on premise swingers club is the opportunity to visit the playrooms. These are designated areas within the club designed to allow intimacy between couples and others within the club. As a single man being able to partake in these playrooms as an observer can be quite a treat. When you venture into the playrooms as an observer, please make sure to be respectful of the participants by doing just that…observing. This means don't breach over into the participant's space or attempt to touch anyone while they are playing. Also, please make sure you are not hovering. Remember as a kid and your sibling (or whoever) would put their finger inches from you and say, "I'm not touching you!" as you yelled at your parents that they were bothering you? Yeah, it's the same kind of feeling for the participants when you hover.
5. Being a participant in the playrooms:
So all the effort paid off and you are ready to put your bedroom skills to the test. Whether you are going to play with one other person, a couple, or have been asked to be involved in a group session, having respect not only for yourself, but for those participating will always make for a successful experience, no matter the outcome. Being prepared with condoms and small packets of lube (most clubs sell them) is one way to show your respect. Keeping the amount of alcohol you consume to a minimum, so your performance isn't affected is yet another way. I know for me, having a man who takes his time and makes sure everyone involved comes away being satisfied is a man who will likely be invited to participate in the future.
There are many open minded couples out there that are looking for a single gentleman to join them for a night of sexual fun. So as you can see, if you take time to get ready, you might be the guy they are looking for!
Download your FREE Newbie Lifestyle Club Guide
Going to a lifestyle club is one of the best ways to meet other like-minded people if you're a single guy (or even a couple), but don't make the mistakes that can turn a great evening out into a complete DISASTER. We made this guide from our experience as owners and operators of colette lifestyle clubs to help you be as prepared as possible so that you can have an amazing time, whether you've never been to a lifestyle club before or are a seasoned pro. Download your FREE guide NOW!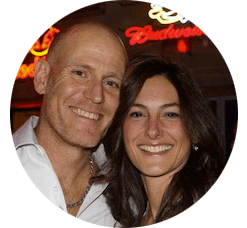 John and Jackie Melfi are in a consensually non monogamous marriage. They have been featured in ABC News Nightline Special Report "Getting Naughty In N'awlins", Inside a New Orleans Swingers Convention, and CNN "This Is Life" with Lisa Ling. The Melfis are the force behind the industry famous colette swingers clubs in New Orleans, Dallas, Houston, and Austin. With over 20 years of combined experience, this powerhouse couple coaches thousands of singles and couples through their award winning blog Openlove101.com.