In Praise of Open Relationships: On Love, Sex, Reason, and Happiness
Written by; Oliver Schott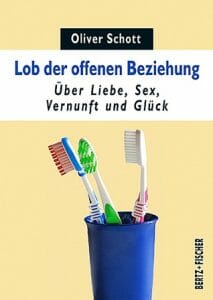 For most people today, romantic love is tantamount to monogamy. However, the ideal of one true love that lasts forever has long given way to the sobering reality of serial monogamy. The simple fact that a life may comprise more than one love poses a challenge to our established conception of fidelity.
Why must one love end when another one begins? In this book, the meaning of love and sexuality is reassessed. The author points out that emotion, reason, commitment, and freedom do not have to be at odds. Monogamy as a relationship model is shown to rest on questionable preconceptions. Its impositions prove objectionable not only from a hedonistic, but also from an ethical point of view. Alternative models such as "Don't ask, don't tell" agreements, swinging, and polyamory are reviewed.

Polyamory in the 21st Century: Love and Intimacy with Multiple Partners
Written by; Deborah Anapol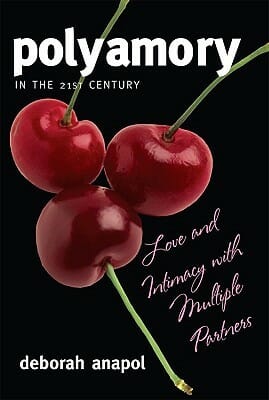 Unlike other books on this topic, Polyamory in the 21st Century weaves together research and facts to provide an informed and impartial analysis of polyamory as a lifestyle and as a movement, and to place it in a psychosocial as well as an historical context. Anecdotes and personal experiences allow the reader to develop a better understanding of polyamory and the people who practice and enjoy it.
 Anapol addresses the practical, the utopian, and the shadow sides of this intriguing, mysterious, yet often threatening lifestyle. It honestly addresses difficult issues such as the nature of commitment without exclusivity, balancing personal needs with loyalty to a partner, evaluating beliefs about love and relationship, the impact of polyamory on children, and the challenges that arise when one partner wants monogamy and another prefers polyamory. Without judgement, she explores this increasingly common practice, and reveals the true nature of a lifestyle that many do not understand.

Opening Up: A Guide To Creating and Sustaining Open Relationships
Written by; Tristan Taormino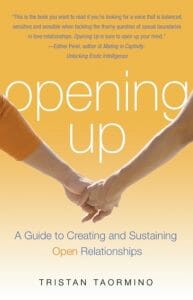 Relationship expert and bestselling author Tristan Taormino offers a bold new strategy for creating loving, lasting relationships. Drawing on in-depth interviews with over a hundred women and men, Opening Up explores the real-life benefits and challenges of all styles of open relationships — from partnered non-monogamy to solo polyamory.
With her refreshingly down-to-earth style and sharp wit, Taormino offers solutions for making an open relationship work, including tips on dealing with jealousy, negotiating boundaries, finding community, parenting and time management. Opening Up will change the way you think about intimacy.

Sex at Dawn: How We Mate, Why We Stray, and What It Means for Modern Relationships
Written by; Christopher Ryan and Cacilda Jetha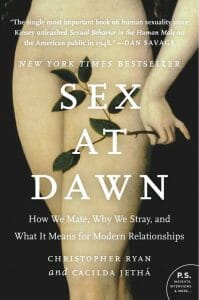 "Sex at Dawn challenges conventional wisdom about sex in a big way. By examining the prehistoric origins of human sexual behavior the authors are able to expose the fallacies and weaknesses of standard theories proposed by most experts. This is a provocative, entertaining, and pioneering book. I learned a lot from it and recommend it highly." — Andrew Weil, M.D.
"Sex at Dawn irrefutably shows that what is obvious—that human beings, both male and female, are lustful—is true, and has always been so…. The more dubious its evidentiary basis and lack of connection with current reality, the more ardently the scientific inevitability of monogamy is maintained—even as it falls away around us." — Stanton Peele, Ph.D.
A controversial, idea-driven book that challenges everything you (think you) know about sex, monogamy, marriage, and family. In the words of Steve Taylor (The Fall, Waking From Sleep), Sex at Dawn is "a wonderfully provocative and well-written book which completely re-evaluates human sexual behavior and gets to the root of many of our social and psychological ills."

The Lifestyle: A Look at the Erotic Rites of Swingers
Written by: Terry Gould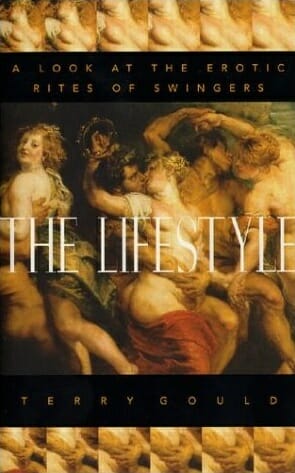 CAN OPEN EROTICISM between more than two consenting adults be considered natural sexual behaviour? Is it possible to experience sex with other partners while happily ensconced in an emotionally monogamous marriage? Didn't this type of sexual "swinging" disappear with the 1960s and '70s? What are millions of middle-class couples getting up to on the weekend? These are the questions that arose as award-winning investigative journalist Terry Gould embarked upon a journey through a thriving subculture known as "the lifestyle."
Ignored, dismissed or denigrated by the mainstream media, ordinary, married couples in the lifestyle are now getting together to openly express their erotic fantasies. Acting within strict rules of etiquette, everyday people — social workers, physicians, school teachers — participate in everything from sexual costume parties to multipartner sex as a form of social recreation within marriage.
Is swinging merely an invention of sexually permissive modern times? As Gould discovered, the phenomenon has roots that go back thousands of years. From prehistoric fertility rituals to Dionysian festivals, from the nineteenth-century Onieda commune to the twentieth-century social mirror of films such as Bob & Carol & Ted & Alice and The Ice Storm, spouse sharing has always been a part of human sexual practice.
A deeper biological urge seems to motivate this pleasure-seeking practice, one that combines two paradoxical urges: the drive to seek long term partners for raising offspring and the equally powerful drive for sexual and genetic variety. Lifestyle couples have resolved these conflicting urges.
For the rest of us, including our law enforcement agencies, the lifestyle can appear pornographic when strobe-lit by the camera's flash. But examined in the cool light of the latest research on evolutionary and emotional roots of human sexuality, the practices of lifestylers assume a profound meaning for all.The Lifestyle gives us a controversial and unique understanding of what it means to be part of a fast-growing subculture of consenting, mainstream adults who are changing the rules of sexual behavior for pair-bonded humans. Then again, perhaps they aren't changing anything at all.