Recently, John and I had the privilege of spending a fun filled evening with another swinger couple. This couple was relatively new to the lifestyle and even though they were excited and gungho about swinging, were hesitant to take it to the next level. As most of us in the lifestyle know, it's one thing to fantasize about swinging, but can be a little overwhelming once you actually make the plunge.
Also, we have a special bonus at the end for you if you're also a bit hesitant (or just curious) about swinging, open relationships or being poly!
John and I decided a great way to help break the ice would be to introduce our new swinger couple to the lifestyle by playing a card game. We had stumbled upon a site called Game of Lifestyle in which a long time married couple had developed a series of different card games designed to help couples get better acquainted and to relax the stage for maybe taking a get together to a whole new level of intimacy. John and I felt this would be the perfect couple to try out these new games and see what happens.

We tried out both decks, the first one was, "The Game of Lifestyle Ice Breaker Edition." This deck is designed to help you, your partner, and either one or multiple other couples (or singles) become better acquainted, and as the instructions say, "players take turns reading cards that ask provocative questions about each other's sex life. What the answers reveal leads to good fun, and arousing conversation!"
The four of us found this to be a true statement. We had more fun asking each other questions, and since we were in a safe zone, no one felt embarrassed about answering. We all learned and laughed and enjoyed finding out about each other. Playing this card game really got us in the mood to move onto the next card game, which was, "The Game of Lifestyle Hot 'n Heavy Edition."
It is amazing, how once you are in a sexually charged environment, your curiosity and trust and love and positive energy take over and any fears you might have had begin to diminish. One of the things I noticed about playing the card game, was as with most games, people tend to want to play by the rules. So when each of us would take a card and read the instructions, our competitiveness took over and we all wanted to complete the action on the card.
Again, this created a safe environment in which to stretch those boundaries and to see how we felt about what was happening. We all knew we could say yes or no to any action or request from the game. What I think was so powerful was the game became a series of saying yes!
Needless to say the evening was a great success and everyone came away satisfied with the results. Not only did we grow closer to our couple friend, but we as a couple grew closer as well.
John and I decided, what better way to show how successful the game had been, then to have our couple friend share their experience of the evening.
Here is what they learned as a couple.
1. Sergio, before playing the lifestyle card game how did you feel about Kara kissing another guy? Had she ever done it before?
We have been together to date just a little over 2 years and no, neither her nor I have kissed anyone of the opposite sex. She has played with girls but that has been the extent.
As the day got closer a thousand different thoughts go through your mind. How will I feel? How is she going to feel? Am I really going to be ok with it? Will it be a turn on? And the thoughts keep going and going and going.
Kissing others of he opposite sex was one of those rules we had said that we wouldn't do. However, as time has gone on and the more we talked to each other, we both just agreed that in order to test our boundaries we would have to literally push those boundaries and see how we would feel on the other side.
2. And how did it make you feel watching her with John?

At first it was a bit awkward. Then that awkward feeling turned to complete arousal. I was able to slow my mind up and just be present with what was really happening. I was able to see how my partner moved, how she reacted to another caressing her. And just to see John so excited to kiss her, made me even that much more excited to get my lips back on her.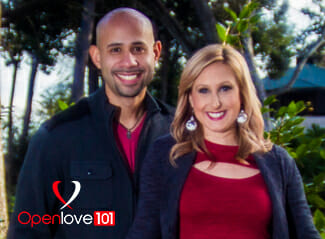 3. Has it changed your thoughts or opened up your boundaries or thoughts about the swinger lifestyle?
Just being around many great couples in the lifestyle has opened up my thoughts. Like anything in life you want to learn from those that have come before you. Having played the game and most importantly being around two individuals like John and Jackie, those boundaries have definitely opened up a lot more. I believe the chemistry between the couples makes a big difference as well. If there isn't a comfort level between the couples, in my opinion, things probably will not go so well.
4. Kara – Before we played the lifestyle card game how did you feel about Sergio kissing another girl? Had he ever done it before?
Kissing was a big rule with us. That was a big no from the beginning because of how passionate it is for us. However we were willing to try something different to establish better boundaries, or boundaries at all. I was very worried I would feel inadequate to another woman. And, of course the feeling of panic and oh my gosh he is going to leave me for her, and she's prettier, and what if she is a better kisser. All completely made up in my head because of fear.
5. And how did it make you feel watching him with Jackie?

Honestly, it was hot! Seeing her melt into him when he kissed her gave me a proud feeling.
6. Has it changed your thoughts or opened up your boundaries or thoughts about the swinger lifestyle?
We have completely opened up more now. When you think to much about how, you think, you will feel, you don't give your mind the freedom to come into your true feelings. We are all programmed to think, if we see our significant other kissing someone, we should be mad, hurt, etc. When you check your programmed feelings at the door you allow yourself to experience something completely different. I thought immediate jealousy would rush over me, instead it was complete arousal!
7. Both of you: What did you think about the card game? Was it something you would play again?

We absolutely loved the game and think it's perfect for new lifestyle couples and experienced lifestyle couples as well. It was such a good ice breaker and you may end up surprised at your own partners answers! We would love to play it again to get better aquatinted with other couples!
John and I couldn't agree more with our couple friend. I would encourage anyone interested in trying something new and different to give these card games a shot. And yes, even though it was a game, we all came away having learned something about our partners and ourselves and how boundaries are sometimes about saying, yes!
Download your FREE Newbie Lifestyle Club Guide
If you're new or simply just curious, going to a lifestyle club is one of the best ways to meet other like-minded people, but don't make the mistakes that can turn a great evening out into a complete DISASTER. We made this guide from our experience as owners and operators of colette lifestyle clubs to help you be as prepared as possible so that you can have an amazing time, whether you've never been to a lifestyle club before or are a seasoned pro. Download your FREE guide NOW!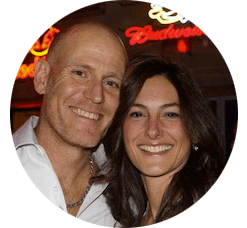 John and Jackie Melfi are in a consensually non monogamous marriage. They have been featured in ABC News Nightline Special Report "Getting Naughty In N'awlins", Inside a New Orleans Swingers Convention, and CNN "This Is Life" with Lisa Ling. The Melfis are the force behind the industry famous colette swingers clubs in New Orleans, Dallas, Houston, and Austin. With over 20 years of combined experience, this powerhouse couple coaches thousands of singles and couples through their award winning blog Openlove101.com.