What's the big deal about boundaries one might say? Well, it could lead to a disaster in the start of your open relationship before it even begins.
Although setting boundaries may seem simple on the surface, be sure that you and your partner(s) all clearly understand the details.
For example, let's say you're ok with kissing, so your partner goes off and gives someone else a wet, steamy, tongue twisting kiss. But in your mind, your definition of a "kiss" was just a peck.
See how things can get out of hand quickly?
In today's video, we talk about how you can avoid that and some other common scenarios and things to think about when setting your boundaries.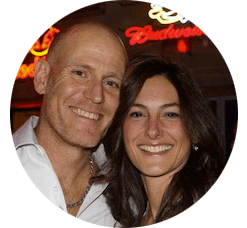 John and Jackie Melfi are in a consensually non monogamous marriage. They have been featured in ABC News Nightline Special Report "Getting Naughty In N'awlins", Inside a New Orleans Swingers Convention, and CNN "This Is Life" with Lisa Ling. The Melfis are the force behind the industry famous colette swingers clubs in New Orleans, Dallas, Houston, and Austin. With over 20 years of combined experience, this powerhouse couple coaches thousands of singles and couples through their award winning blog Openlove101.com.