Wow, what a crazy, exciting, educational, and celebratory filled time John and I had while attending the Naughty in N'awlins Swingers Convention in New Orleans this year! The convention is the brainchild of Bob & Tess Hannaford (also of Couples Cruise) and this year's celebration marked its 18th year of "getting naughty & changing the world!"
This year's convention ran from July 29th through August 2nd and was chalk full of educational seminars for the over 900 couples in attendance. Along with speakers like Den Temin, a board certified sexologist and Michael of Michael & Holli from Playboy Radio, John & I had the incredible opportunity to also provide seminars dealing with topics such as Jealousy 101 and Playing Together vs Playing Separately. We were humbled by the fantastic group of couples who attended each day, their eagerness to be educated and informed was evident by the interaction during our question and answer segment of the seminars.
For those of us in the swinging or open relationship world, the Naughty in N'awlins convention not only provided a safe and secure place for those of like minds to congregate and share experiences but it also provided a vital support system for us as well. The energy created throughout the week long convention was evident by the new friendships formed, the industry business owners coming together in support of each other and the confidence created in knowing that critical mass is at hand. Those of us in attendance filled our days by exploring the "Big Easy," attending seminars and instructional classes, visiting the plethora of convention vendors offering everything from swinging vacations, erotic toys and outfits, to all natural arousal stimulates! We also attended mountains of sexy themed parties! Of course our club colette provided nightly escapes in which to explore your wild side and dress up in everything from a "sexy pajama party" to "glitz and glamour!"
The much anticipated Annual Lifestyle Awards ceremony sponsored by Playboy TV, capped off the convention with a glitz and glam studded evening. The award ceremony, hosted by Playboy Radio's Michael & Holli, boasted dozens of different categories ranging from Best Lifestyle Resort to Best Lifestyle Club of the Year. To our humbled surprise, Openlove101 was awarded the Best Lifestyle Blog! Our clubs colette, also won awards for Best Texas Lifestyle Club, Best Gulf Coast Lifestyle Club, and to really put the cherry on top our club, colette in New Orleans was awarded the Best Lifestyle Club of the Year! Needless to say John and I beamed with pride at this incredible recognition and feel truly blessed to be associated with both the clubs and Openlove101.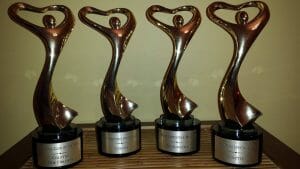 I just know this convention will continue to grow as more and more couples learn to see the benefits of loving in a more open, honest, and what I consider to be a much more normal form of relationship. I encourage those curious about the lifestyle and even those who are in seasoned swinging/open relationships to give the convention a try. You never know…while you are learning to change your life, you may just change the world!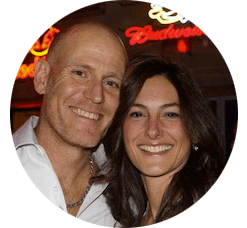 John and Jackie Melfi are in a consensually non monogamous marriage. They have been featured in ABC News Nightline Special Report "Getting Naughty In N'awlins", Inside a New Orleans Swingers Convention, and CNN "This Is Life" with Lisa Ling. The Melfis are the force behind the industry famous colette swingers clubs in New Orleans, Dallas, Houston, and Austin. With over 20 years of combined experience, this powerhouse couple coaches thousands of singles and couples through their award winning blog Openlove101.com.