In this episode, we were guests of the wonderful Wanderlust Swingers Podcast hosted by Cate & Darrell.
The swinging lifestyle often comes with a certain amount of evolution and shame, so we discuss how it has changed and adapted over the years and the differences of expectations on swingers clubs, event hosts, and public facing lifestyle people.
We delve into shame and what impact that has on the lifestyle overall and then talk about future predictions on what's to come in this relationship model we have chosen.
Listen to this episode below, Apple Podcasts, Stitcher, Spotify, or on your favorite podcast platform!
Podcast: Play in new window | Download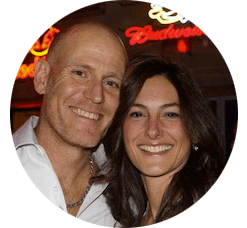 John and Jackie Melfi are in a consensually non monogamous marriage. They have been featured in ABC News Nightline Special Report "Getting Naughty In N'awlins", Inside a New Orleans Swingers Convention, and CNN "This Is Life" with Lisa Ling. The Melfis are the force behind the industry famous colette swingers clubs in New Orleans, Dallas, Houston, and Austin. With over 20 years of combined experience, this powerhouse couple coaches thousands of singles and couples through their award winning blog Openlove101.com.