This Q&A is like nothing you have ever seen before. A subject that is treated as "taboo" in public discourse is laid bare in Swinger's Lifestyle. Everything you have heard and thought about swinging will be questioned as you read author Jackie Melfi's unapologetic and downright honest accounts of her swinging experiences in her reader responses.
Her sincerity is refreshing and her viewpoint is straight from the heart. Melfi puts careful consideration into each reader question. Her answers, advice and responses provide her readers with new insights, and her words emanate genuine warmth and concern, which is undoubtedly why her readers trust her with their most intimate secrets, passions and fears. You will find yourself wanting to know more about the swinging lifestyle and about the author herself.
Even if you are not part of the swinging community, you will find that Jackie's answers and commentary traverse all relationship models and at their core, apply to any relationship.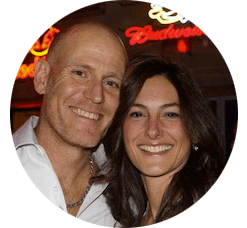 John and Jackie Melfi are in a consensually non monogamous marriage. They have been featured in ABC News Nightline Special Report "Getting Naughty In N'awlins", Inside a New Orleans Swingers Convention, and CNN "This Is Life" with Lisa Ling. The Melfis are the force behind the industry famous colette swingers clubs in New Orleans, Dallas, Houston, and Austin. With over 20 years of combined experience, this powerhouse couple coaches thousands of singles and couples through their award winning blog Openlove101.com.