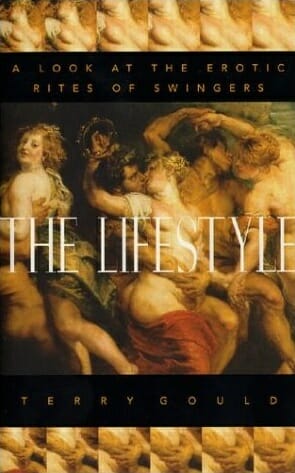 Author Description:
CAN OPEN EROTICISM between more than two consenting adults be considered natural sexual behaviour? Is it possible to experience sex with other partners while happily ensconced in an emotionally monogamous marriage? Didn't this type of sexual "swinging" disappear with the 1960s and '70s? What are millions of middle-class couples getting up to on the weekend? These are the questions that arose as award-winning investigative journalist Terry Gould embarked upon a journey through a thriving subculture known as "the lifestyle."
Ignored, dismissed or denigrated by the mainstream media, ordinary, married couples in the lifestyle are now getting together to openly express their erotic fantasies. Acting within strict rules of etiquette, everyday people — social workers, physicians, school teachers — participate in everything from sexual costume parties to multipartner sex as a form of social recreation within marriage.
Is swinging merely an invention of sexually permissive modern times? As Gould discovered, the phenomenon has roots that go back thousands of years. From prehistoric fertility rituals to Dionysian festivals, from the nineteenth-century Onieda commune to the twentieth-century social mirror of films such as Bob & Carol & Ted & Alice and The Ice Storm, spouse sharing has always been a part of human sexual practice.
A deeper biological urge seems to motivate this pleasure-seeking practice, one that combines two paradoxical urges: the drive to seek long term partners for raising offspring and the equally powerful drive for sexual and genetic variety. Lifestyle couples have resolved these conflicting urges.
For the rest of us, including our law enforcement agencies, the lifestyle can appear pornographic when strobe-lit by the camera's flash. But examined in the cool light of the latest research on evolutionary and emotional roots of human sexuality, the practices of lifestylers assume a profound meaning for all. The Lifestyle gives us a controversial and unique understanding of what it means to be part of a fast-growing subculture of consenting, mainstream adults who are changing the rules of sexual behavior for pair-bonded humans. Then again, perhaps they aren't changing anything at all.