I tell girls, when I first meet them, that I'm shy. They are usually surprised.
"How can you be shy? You are good looking. You seem confident. You own nightclubs. You seem to have everything going for you. Come on…shy? Really?"
I've been that way for as long as I can remember, especially around girls, but it also can affect me in the business world or at social gatherings. You would think that someone that has been in the swinger lifestyle for 30 plus years would've overcome that by now. Fears have a nasty way of hanging around though. The old tapes play and I go into a scaredy cat mode.
The things I tell myself…she probably has a boyfriend. She'll think I'm too old, too skinny. She won't like me cause my head is shaved. I'm too tall. Not buff enough…etcetra. The bottom line is, if I can find a reason not to go up to her she can't reject me. I won't have to feel rejected. I know logically that's a bunch of BS that I tell myself. Rejects you? Who cares? Just go up and say, "'hi". And then I've finally got the courage to walk up to her and someone has approached her. Or she has left. I guess it wasn't meant to be anyway.
Now, if she makes eye contact with me or flirts or acknowledges me in some way, I have no fear. I will walk right up to her and start a conversation. Next thing I know we are heading to my place together and the fear rears it's ugly head again. What if she doesn't like the way I kiss? What if I try to hold her hand and she pulls away? In my mind, it's like the end of the world. I am going to be so embarrassed. Now my heart is beating faster and my palms are sweating. I am so nervous. I am screaming in my head…argggh! It's crazy.
The really crazy thing is, that in all of the years, I have rarely been rejected. And when I have been told no, it's been because they are waiting for their date or they are married or some other legit reason. As I am writing this I am thinking maybe I'm crazy…this stuff sounds so silly. Why do we take no as something so personal? What's the big deal?
In the world of swingers, the odds of someone saying no thank you is probably even greater than in the singles world. There are as many reasons a couple would say no as there are couples in the lifestyle. In the dating world and in the world of swingers it's about making a connection. The only way to do that is by putting yourself out there and saying hi.
I was in California recently and my friend Mike and I were talking about how celebrities are held in such high regard today, how they are put on a pedestal. Sometimes they seem almost untouchable. When I see someone I look up to I would definitely not go up and say hello. I would give myself all kinds of reasons not to. Mike shared with me a story of when Mike, his son Owen and Owen's friend were walking down the street in the early eighties and saw Jerry Brown, the Governor of California. The friend was all excited, "Look! It's Jerry Brown" Owen, without hesitation, walked over to Jerry, stuck out his hand, introduced himself and complimented him on his job as governor. The friend was in awe. He couldn't believe Owen had done that. Mike was relating to me that back then we were all on the same plane, we are all just humans doing different things, but no one is better than anyone else. When he got done telling the story I realized that there was no way I would've walked up to him and said hello regardless of the fact that we are equals.
The next day I was sitting in the airport with Jackie. She pointed out that Tim Ferris just walked by. Tim Ferris wrote "The 4-Hour Workweek" which I've read numerous times and has a blog which I read and watch. I developed a business model similar to what Tim wrote about in his book and I've implemented some of Tim's tools in my businesses and daily life.
[one_half centered_text="true"]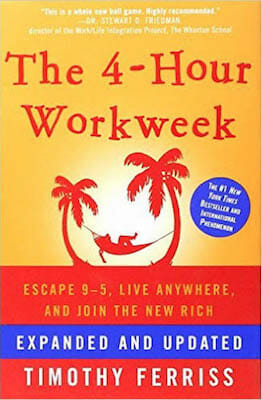 [/one_half]
[one_half_last]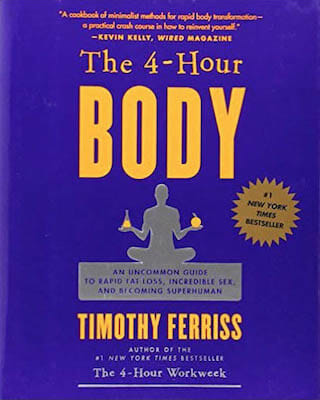 [/one_half_last]
His stuff has really helped me. I truly love his blog and consider him a mentor. He is someone I would love to meet and get his feedback on some of my projects. The moment he walked by I thought of Owen. I told Jackie that I'd be right back. I walked straight up to him even though I could tell he was in a hurry to get on board his flight, I stuck out my hand, introduced myself and thanked him for his books and blogs, and told him how much it has helped my wife and I with this blog. Nothing bad happened. He didn't tell me to buzz off. He said it was great meeting me and thanks for the compliments. I walked with him to his gate and wished him a safe trip. What a great feeling! It was so easy. I didn't let those thoughts of self doubt creep into my head. I just walked right up and introduced myself.
Jackie told me that when I was walking back towards her I was walking with bravado, with a new found confidence in my step. It seems like such a trivial thing as I am writing this, but it was such an accomplishment for me. To walk through my fears like that and to do it so effortlessly. I didn't have to talk myself into it (if I had taken the time to do that he would've been gone). I just did it. And it felt great.
It's amazing the things we take out of the stories we are told or lessons that we learn through our experiences in life. I think we all struggle with fears. The fears that are at the root of our jealous feelings. The fears we have in communicating our desires to our partner. The fears of rejection and the fear of not being good enough. If we can take the time to talk about the fears we can make them smaller than they appear. If we can work through the fears they will begin to diminish and we can begin to really enjoy our life and our relationships. We can meet new people and our world will expand. It never ceases to amaze me what can happen if I just walk up to her, smile and say "Hi!".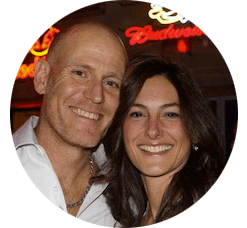 John and Jackie Melfi are in a consensually non monogamous marriage. They have been featured in ABC News Nightline Special Report "Getting Naughty In N'awlins", Inside a New Orleans Swingers Convention, and CNN "This Is Life" with Lisa Ling. The Melfis are the force behind the industry famous colette swingers clubs in New Orleans, Dallas, Houston, and Austin. With over 20 years of combined experience, this powerhouse couple coaches thousands of singles and couples through their award winning blog Openlove101.com.