John and I are proud to announce that we are now authors on DatingAdvice.com. Check out our first article on the "5 Steps to Approaching a Swinger Couple"!
So you and your partner have decided you want to give swinging a try? You've had the conversation and read some articles, and you are now ready to move to the next phase: finding a couple to "swing" with.

Should be easy enough, but what exactly is the best way to approach another like-minded couple?

We have compiled a top five list of important tips and strategies to help those new (and seasoned) to the lifestyle.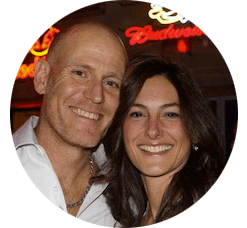 John and Jackie Melfi are in a consensually non monogamous marriage. They have been featured in ABC News Nightline Special Report "Getting Naughty In N'awlins", Inside a New Orleans Swingers Convention, and CNN "This Is Life" with Lisa Ling. The Melfis are the force behind the industry famous colette swingers clubs in New Orleans, Dallas, Houston, and Austin. With over 20 years of combined experience, this powerhouse couple coaches thousands of singles and couples through their award winning blog Openlove101.com.