I have read several books recently that deal with female sexuality and how as a gender, women have been raised to see themselves as less sexual than men or at least that their sexuality is less important.
This is what society wants us to believe.
I know I can attest to this, because this is for sure how I was raised. It was drilled into me to be the good Christian girl who saves herself for her husband. Saves herself?! Saves herself for what?! I can ask those questions now, but back in the day, it's just the way things were done. The boy goes out and "sows his oats," and the girl stays home abstaining (or at least trying) and banking on the ideal that virginity is the best (and healthiest) thing for her to do. Plus no upstanding guy would want us if we are all slutty and used! Right?!
If you stop for just a minute and look at the two different scenarios you can see the absurdity of it.
Who exactly is the boy supposed to be sowing his oats with if all the girls are home protecting their virginity? Sorry folks, but the numbers don't add up. So what happens? The boys go through adolescence testing and trying and playing and experimenting, with the public, maybe not completely advocating the behavior, but definitely turning a blind eye to a boy's "natural desires."
The boys, for the most part come away thinking of their sexuality as normal. But for the girls, it's a completely different story. If we do anything, it is on the down low, because if anyone finds out we will immediately be labeled, and not just from the guys, but from our own gender. If we have any sexual desire, we are taught to keep it in check.
Girls are not encouraged whatsoever to explore or "sow our oats" like the boys. Most girls don't come away from our adolescent years with a very healthy view of what they are capable of sexually.
Think about it, how often do you see ads or comments, from fathers especially, that talk about protecting their daughters from boys. There are tee shirts sporting, "Rules to Date My Daughter." With the rules ranging from, "You hurt her, I hurt you," to "She's my princess, not your conquest."
From the surface these appear all protective and loving, but really they aren't. Why instead of treating our daughters as less than or weaker or incapable of deciding what she wants, we give her all the tools necessary to make well informed decisions. Why isn't it okay for her to explore her sexuality? How else is SHE going to know what she likes or doesn't like.
Our daughters are not weak, helpless princesses; they are strong, vibrant, sexual beings, which deserve to see themselves in this powerful light. We don't need to be protected from life; we need to be taught how to engage in every aspect of what life has to offer. To lean on our own strength in making informed choices about our value and to view our sexuality as something natural and beautiful, instead of a weapon in which to rank a persons worthiness.
How do we change this antiquated way in which we raise our daughters? How can we as grown women alter our own view of sex?
Well, the first thing we can do is to get real with ourselves about who we are as a sexual being. I know for me, when I was first introduced to the swinging/open relationship model. I really grappled with how John or society would view me. I learned to separate my sexuality from my decision. This can be difficult because so much of our value as women is centered on how we have sex. When I learned to say, "I'm going to do this, because this is what I want to do," a whole new world of possibilities opened up to me.
I began to see my sexuality as something much more than an act of copulation but as a vehicle to intimacy, bonding, peace, release, and self-assurance. No longer was I going to be ashamed of my sexuality!
By taking ownership of my body and admitting its desires, I was able to foster a relationship with my partner built on trust, honesty, communication, and love. And isn't this what we want for the next generation of females? Don't we want our daughters to have confidence in who they are and the power of the sexual energy they contain?
We need to stop treating sex as something foreign and off limits, and instead get real. Because just like our generation, the next generation wants to have sex just as much as we did, they want to experiment, and test and play. Doesn't it make much more sense to give our curious, bright, and responsible young adults the information about sex that is honest and non-condemning, instead of trying to scare them from doing what nature has designed them to do.
I know I have seen my own view of sexuality change the longer I am involved in the swinging lifestyle. I have gone from believing there must be something wrong with me because I wanted and enjoyed sex to realizing I am normal.
Actually it's even more then normal, it's natural.
I have learned to embrace each and every opportunity to enhance my experience with sex. To experiment and play and test, just like boys get to! To grab hold of my sexuality with gusto and to hold my head up high, with the confidence in knowing I am fulfilling what I want to achieve.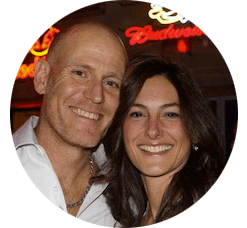 John and Jackie Melfi are in a consensually non monogamous marriage. They have been featured in ABC News Nightline Special Report "Getting Naughty In N'awlins", Inside a New Orleans Swingers Convention, and CNN "This Is Life" with Lisa Ling. The Melfis are the force behind the industry famous colette swingers clubs in New Orleans, Dallas, Houston, and Austin. With over 20 years of combined experience, this powerhouse couple coaches thousands of singles and couples through their award winning blog Openlove101.com.