Shame and how it can hold us back from fully experiencing and enjoying the lifestyle…
We do coaching with couples and a lot of the women openly share how shame hits them hard and becomes quite debilitating in the lifestyle journey.
We want to express ourselves and feel authentic to who we are, but we can easily encounter that old tape replaying in our head about how we're supposed to behave based on our childhood upbringing, background, and religion – and that's when shame likes to rears its ugly head.
So what do you do about it?
Let's discuss!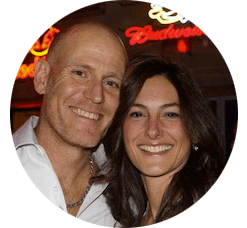 John and Jackie Melfi are in a consensually non monogamous marriage. They have been featured in ABC News Nightline Special Report "Getting Naughty In N'awlins", Inside a New Orleans Swingers Convention, and CNN "This Is Life" with Lisa Ling. The Melfis are the force behind the industry famous colette swingers clubs in New Orleans, Dallas, Houston, and Austin. With over 20 years of combined experience, this powerhouse couple coaches thousands of singles and couples through their award winning blog Openlove101.com.