What happens when one person within the relationship wants to swing and the other isn't really sure they want the same thing? I was recently asked this very question, and I felt it was important enough to share, (1) because it is pertinent and (2) because most people think it is just the woman who doesn't want to or is pushed to participate in open relationships…guys can struggle with this as well.
Dear Openlove101,
I'm really having a hard time with this. My GF was into this before we met and wants me to do this with her. It makes me feel less valued, inadequate and I feel guilty in many ways.
I don't understand it. I don't have a burning desire to sleep with other women and she keeps pushing me on them.
I'm trying to do this for her and she gave me an ultimatum about it. Can you point me to a resource that will allow me to get to a neutral place so this isn't so unpleasant?
Dear Not Sure,
First of all, thank you for taking the time to write, and thank you for being open enough to reach out for help.
I know from personal experience the emotional overload that can take place when first navigating through opening up a relationship. Since most of us grew up only being exposed to monogamous relationships it can be difficult initially to know what to expect and what is expected as we gain the tools necessary to handle the emotions brought to the surface by this new relationship dynamic.
Like you, my partner had been exposed to the lifestyle before me, so it took some time and patience on the part of John while I maneuvered my way through this alteration. This step was imperative, because I needed to know that opening up our relationship through swinging was going to be enhancing and an asset, not a deficit. I received this confirmation through John's patience. Even though opening the relationship through swinging was exciting and new and different it was also a little scary. Will John really be okay with me being with someone else? Will I be okay with John being with someone else? Is it really possible to be in love with my partner if we swing? These were questions that swirled around in my mind. So what did I do? I talked. I talked a lot to John. I talked about my fears and nervousness and questioned him about how it all worked. Then I took baby steps in the lifestyle. I remember well John scheduling "dates" for us and then having to turn around and cancel them because I became too nervous. Each time this happened, John would smile and say it was okay and let me know how much he loved me and how important I was to him…that he loved me regardless. These moments of affirmation really helped in putting my fears to rest. When we finally followed through with a date it was amazing, and I believe this is due to us taking the time to make sure both partners were ready.
I recently finished reading, "The Jealousy Workbook-Exercises and Insights for Managing Open Relationships" by Kathy Labriola. I would encourage you to take a look at it as well. It covers topics you listed in your email, guilt, feeling inadequate, issues with value, etc…
I want to also point out that just because you elect to be in an open relationship or swingers lifestyle, this doesn't mean you have to "play" the same amount your partner plays. I know plenty of people in the lifestyle who are perfectly satisfied with their partner having playmates, while they watch. John and I for instance, go on separate dates quite often. The point is to never agree to something you are not comfortable with doing. It is also important to make sure the decisions you make are informed decisions. Take the time to see if the reasons you feel a certain way are because of a fear, or because you really are not interested, and allow yourself time to adjust to any changes.
Remember this is about enhancing what should already be an incredible relationship, one based on trust, love, integrity, communication, and honesty. Relationships aren't a race to some finish line, they are about the day to day exploration of the greatness within each of you…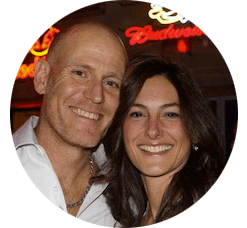 John and Jackie Melfi are in a consensually non monogamous marriage. They have been featured in ABC News Nightline Special Report "Getting Naughty In N'awlins", Inside a New Orleans Swingers Convention, and CNN "This Is Life" with Lisa Ling. The Melfis are the force behind the industry famous colette swingers clubs in New Orleans, Dallas, Houston, and Austin. With over 20 years of combined experience, this powerhouse couple coaches thousands of singles and couples through their award winning blog Openlove101.com.