"Those conventions only attract over sexed men and women."
"No respectable woman would ever show her face at something so degrading."
"I would die of embarrassment if I attended."
"Those places are just a breeding ground for cheaters."
These are the types of comments you see all the time surrounding the adult industry, whether you are talking about the porn industry or a couple wanting to try their hand at swinging. It wasn't until I attended my first swingers and adult conventions that I realized what I had been missing. I also realized the reason I had never been to either was because of the stigma surrounding them. When I finally allowed myself to put on my big girl panties (well, actually I don't wear panties, but you get the drift) and step outside of my comfort zone, did I see the importance of such conventions.
I remember well the first time I attended a swingers convention. I was so nervous, I felt like everyone was staring at only me, but ever so slowly curiosity took hold and I began looking at the exhibits, picking up the toys and hearing about how they worked. The next thing I knew I was making purchases and wanting to attend some of the seminars. By the time I was attending other adult conventions I knew what to expect and I valued what the adult industry provided by means of sexual liberation, exploration, and a desire to teach those of us to relax about our own sexuality and take full advantage of the power within us as sexual beings. So what are some of the things you can expect when you attend a convention catering to adults?
BONUS:

Download your FREE Newbie Lifestyle Club Guide
In addition to conventions, another favorite place of mine to meet like-minded people is going to a lifestyle club. The only caveat is to AVOID making the mistakes that can turn a great evening out into a complete DISASTER. We made this guide from our experience as owners and operators of colette lifestyle clubs to help you be as prepared as possible so that you can have an amazing time, whether you've never been to a lifestyle club before or are a seasoned pro. Download your FREE guide NOW!
John and I will be at EXXXOTICA Dallas August 7th through the 9th. Besides being able to see 150 + Top Adult Stars and shop from over 100 exhibitors, these are our top 8 reasons to attend.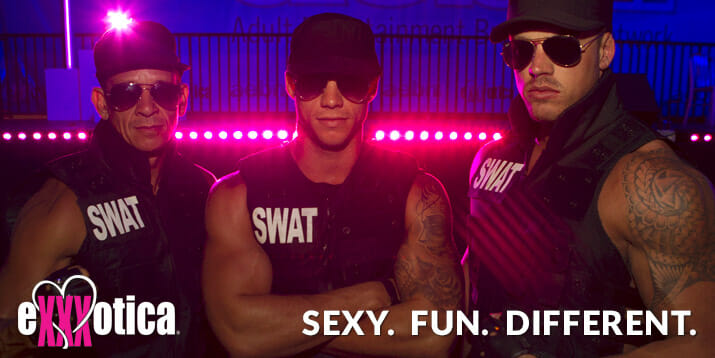 Women make the world go round! For that reason, and many more, we welcome all women into the show on Friday night absolutely 100% FREE! That's right! Ladies Free Friday sponsored by ArrangementFinders.com! At EXXXOTICA we pride ourselves in creating an event that is custom-tailored for women just as much as men, if not more!
Please note, ladies receive free general admission on Friday. If you would like to upgrade to VIP, you can do so for $30 onsite at the VIP Check-In desk located on the show floor.
2) The Stockroom Dungeon Experience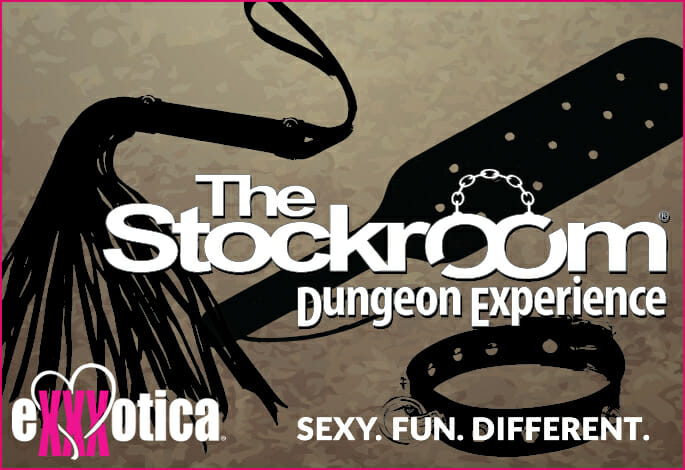 Perhaps EXXXOTICA's most coveted attraction is The Stockroom Dungeon, sponsored by Stockroom.com. Headed by beautiful BDSM expert Isabella Sinclaire, and expanded to 4,200 square feet of space, this newly redesigned show feature is an exciting introduction to BDSM and Fetish lifestyle or a welcomed haven for the seasoned vet. New for 2015, adult star Skin Diamond will be featured, taking pictures and participating with the fans at the many play stations. Be ready for professional demonstrations and education by The Stockrooms' Hudsy Hawn and Rucifer along with many other professionals throughout each day. Dressing the part and participating is also encouraged!
3) SEMINAR – How to Spice Up Your Sex Life – For Couples!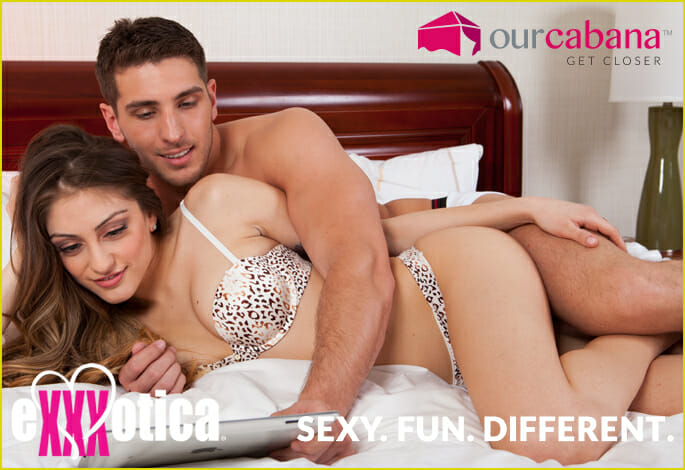 Presented by OurCabana.com
Every couple is unique. Understanding your needs, and those of your partner, is essential for making choices together based on mutual awareness, respect and love. The resident "sexperts" from OurCabana.com will discuss a wide range of options for "spicing up" your sex life. Check out this informative and entertaining experience, as they explore ways to nurture and preserve that spark that keeps us connected. From strictly monogamous couples to "swingers," every couple will leave the seminar with something constructive to help you get closer!
4) SEMINAR – Trainwreck: How Hollywood Portrays Sex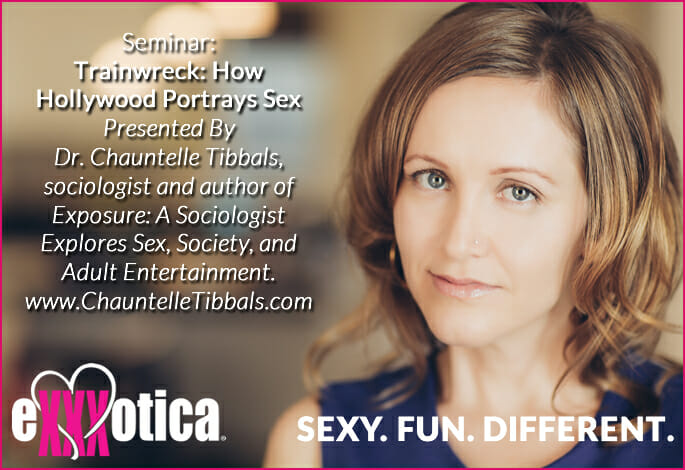 Presented By Dr. Chauntelle Tibbals, sociologist and author of Exposure: A Sociologist Explores Sex, Society, and Adult Entertainment. www.ChauntelleTibbals.com
Sex in Hollywood is about extremes. Sex is either objectified, fetishizing acts and ogling communities a la "Fifty Shades of Grey," or it's shamed, wherein characters that embrace what is deemed an overly sexual nature must change, a la "Trainwreck." Characters who crave sex in a monogamous relationship are applauded, while characters enjoying an abundance of sex outside of monogamy are often demonized or require saving. In this panel, you will hear from several top porn stars about the differences in how sex is portrayed in Hollywood versus the adult industry, as well as what each industry may be able to learn from the other.
5) STAGE – EXXXOTICA's Newlywed Game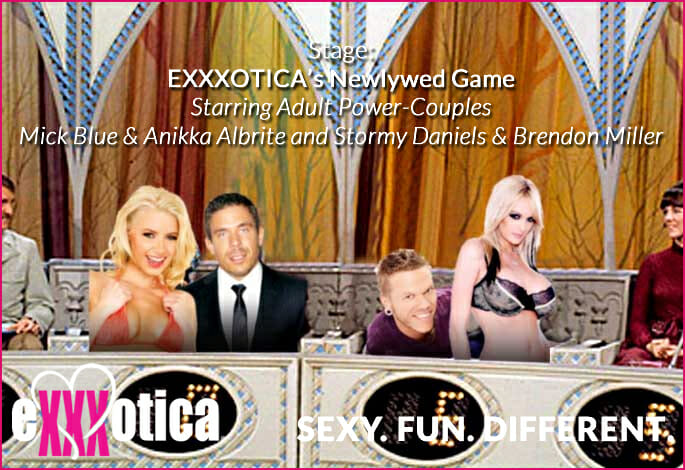 Starring Adult Power-Couples Mick Blue & Anikka Albrite and Stormy Daniels & Brendon Miller
EXXXOTICA's uncensored parody of the popular game show is sure to be a blast, starring real-life porn star couples and lucky members of the audience. Maybe you can all compare notes on making whoopie, or at least fight about it and make angry whoopie later. Starring Adult Power-Couples Mick Blue & Anikka Albrite and Stormy Daniels & Brendon Miller
6) VNA Female Wrestling Starring Carmen Valentina & Its Cleo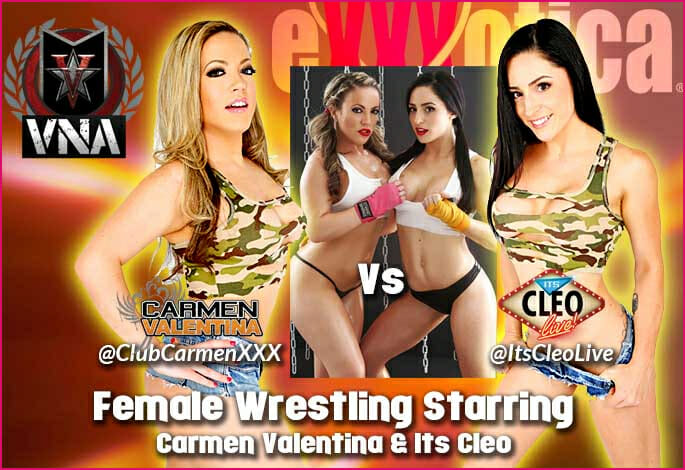 This ain't your dad's wrestling!
Twice a day on all three days of the expo Carmen Valentina and Its Cleo are turning up the heat with their all girl wrestling matches. There will be NO appearances by any men in spandex pants, only fit, firm and ferocious femmes going for the pin. Be sure to follow @VNAgirls @ClubCarmenXXX & @ItsCleoLive for times.
7) OFFICIAL EXXXOTICA AFTER PARTY – VIP POOL PARTY HOSTED BY THE EXXXOTICA HOTTIES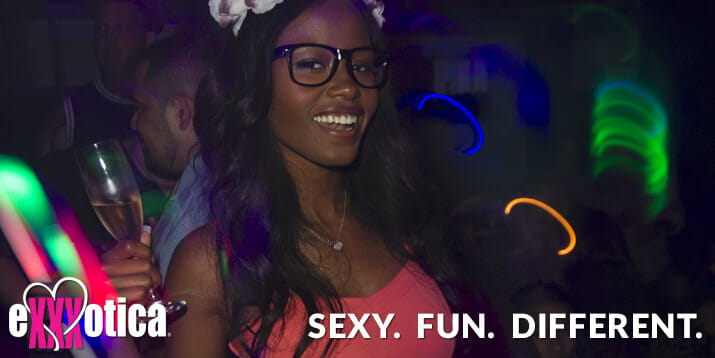 At The Crowne Plaza Dallas Downtown Pool, 9th floor. Free Entry To All Sunday & 3-Day VIP Ticket Holders!
8) OFFICIAL EXXXOTICA AFTER PARTY with adult porn stars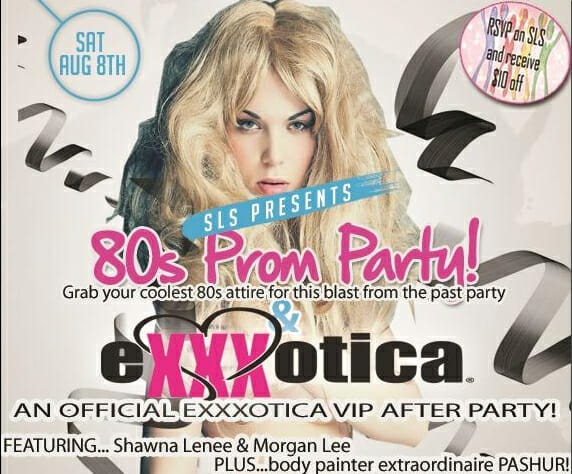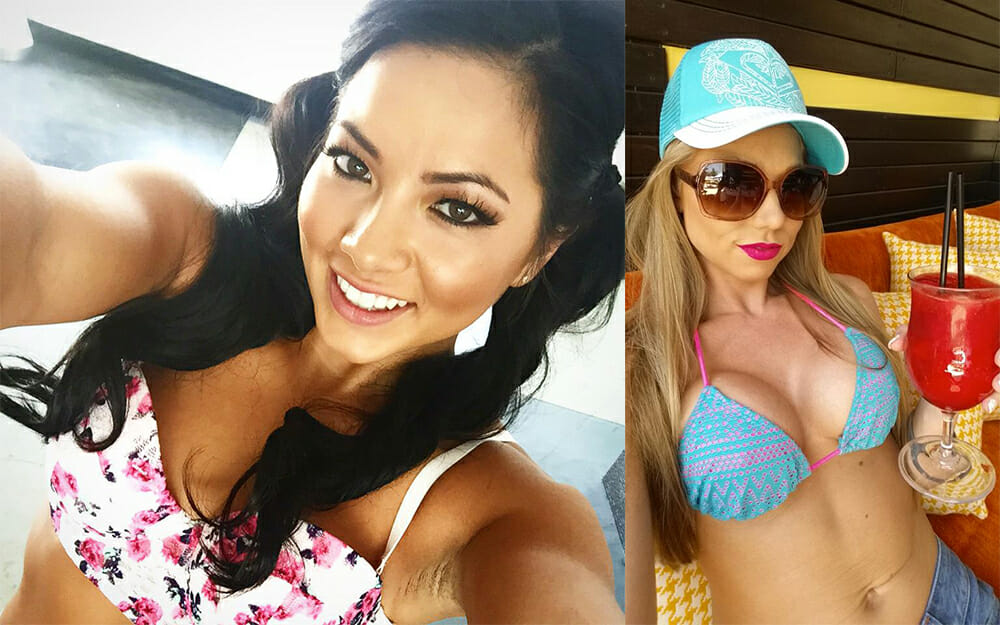 Morgan Lee and Shawna Lenee
Friday August 7th and Saturday August 8th
colette Dallas, the premier lifestyle club in Texas, is hosting the Official Exxxotica After Parties on Friday and Saturday night featuring Pashur the Body Painter who is known for his full body artistic masterpieces. This award-winning body painter is known throughout the world for his incredible talent, and known as the "Picasso of Body Painting". And on Saturday come out and meet adult porn stars Morgan Lee and Shawna Lenee for for one hot and exciting Saturday night!
For tickets: http://tx.exxxoticaexpo.com/tickets/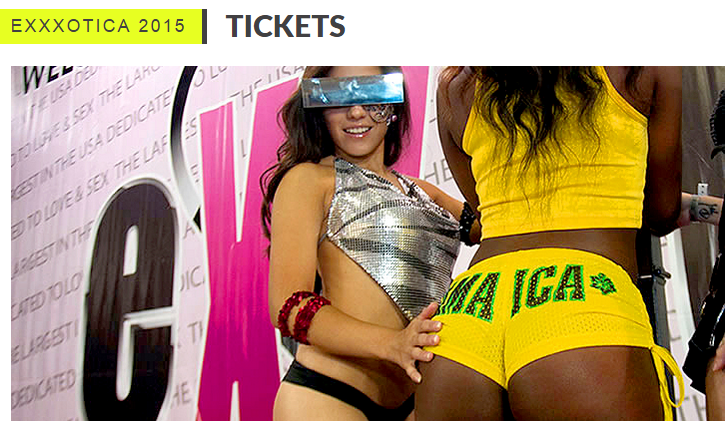 John and I will also be at the Naughty in N'awlins convention July 29th through August 2nd, 2015. It's another great event that takes place in New Orleans every year. We are very excited to attend and to host a couple of seminars at the event. Hope to see you there!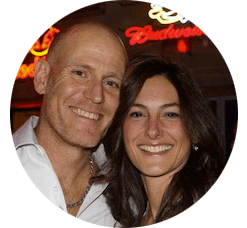 John and Jackie Melfi are in a consensually non monogamous marriage. They have been featured in ABC News Nightline Special Report "Getting Naughty In N'awlins", Inside a New Orleans Swingers Convention, and CNN "This Is Life" with Lisa Ling. The Melfis are the force behind the industry famous colette swingers clubs in New Orleans, Dallas, Houston, and Austin. With over 20 years of combined experience, this powerhouse couple coaches thousands of singles and couples through their award winning blog Openlove101.com.