Today we answer a doozy of a question in our video. It's a great question actually that we've certainly gone through and you may too. Here's the situation:
My wife and I have been married for some time and we recently opened our relationship. I was the one who brought her into this and of course I'm the one who is overcome with jealousy.
And it's not the sex part. Seeing her physically with another man doesn't bother me.
It's the emotional part that bothers me. I find myself overcome with jealousy when she goes on a date and is gone for so long – all day and night. I sit at home and want her to come back soon, while my mind runs all over the place thinking that she'll fall in love with him, she's spending more time with him and not enough with me, I don't feel loved when she spends the night with him…
I'm not sure how to deal with it at this point. I want to be happy for her and continue in the lifestyle, but it pains her to see me in pain when she's about to leave on her date.
Is it my self-esteem? How can I be more comfortable with her going on a date without me sitting her crying and whining and not enjoy my own night?
I want everything to work out, but my feelings keep getting in the way. Got any advice? Help!!!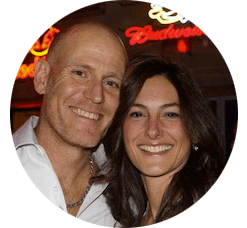 John and Jackie Melfi are in a consensually non monogamous marriage. They have been featured in ABC News Nightline Special Report "Getting Naughty In N'awlins", Inside a New Orleans Swingers Convention, and CNN "This Is Life" with Lisa Ling. The Melfis are the force behind the industry famous colette swingers clubs in New Orleans, Dallas, Houston, and Austin. With over 20 years of combined experience, this powerhouse couple coaches thousands of singles and couples through their award winning blog Openlove101.com.