If your looking for some entertaining and special ways to show your partner just how important they are to you and how much you value being together, then why not show it by giving them something creative and from the heart. John and I have gone to great lengths to ensure that we take time for each other everyday. In doing so we have come up with some simple yet incredibly touching ways to express our love to each other.
1. His or Hers Massage:
There is nothing more healing then touch, and I can't think of a better way to show your partner your love and gratitude then by spending time caressing every inch of their body. Massages have always been a favorite of ours. John and I make sure we have massage bars (they have some awesome ones available at Lush. Oh! And by the way…be sure to enter our free giveaway for an assortment of LUSH products!) on hand for the perfect massage occasion. We love putting on some relaxing music, taking off our clothes and simply experiencing each others body. Not only does it feel incredible, it's inexpensive and it furthers our bond and devotion to each other.
2. That Crazy Cool Once In a Lifetime Gift:
If your husband is anything like mine, an experience junkie, then you know how difficult it can be to find that perfect gift. Not to say that John is any less appreciative of the standard guy gift (gift card, shirt, etc) watching him tear up when opening a gift just seems to take it to the next level. Last Christmas I surprised John with what I envisioned being one such gift. The opportunity to dog fight (courtesy of Air Combat USA) in a Marchetti SF.260, an Italian military fighter trainer plane. Watching him climb into his flight gear and then into the plane was like watching a kid in a candy store. Remember, [Tweet ""blowing his mind can take many forms!""]
3. Lady Godiva:
Want to make a statement without spending a dime? This is probably one of John's favorite little treats and it can be done anytime day or night. My favorite time to do this though is in the morning. Since John typically climbs out of bed first and is already hard at work in the other room, I will wander in completely nude with my hair still messy and rubbing the night from my eyes. I will climb onto his lap and let him hold me. Sometimes it will lead to a walk back into the bedroom, other times just a satisfying snuggle…just a beautiful way to begin the day.
4. Surprise Them With a Trip:
If you really want to take gift giving to the next level why not plan a secret getaway! It can be something as simple as booking a night or two at a local hotel or a get out of "Dodge" excursion. I am reminded of one such trip. Our anniversary was approaching and John had already revealed that he had my gift (so hard for him to keep a secret…just another great reason swinging works for us…lol) and what a gift it was. He surprised me (24 hours before the flight) with a weekend stay at The Ranch at Emerald Valley-The Broadmoor in Colorado Springs. We filled our days horseback riding, exploring and sitting around the camp fire enjoying each others company. Remember these gestures regardless of cost show your partner their value plus both the giver and recipient get to enjoy the benefits.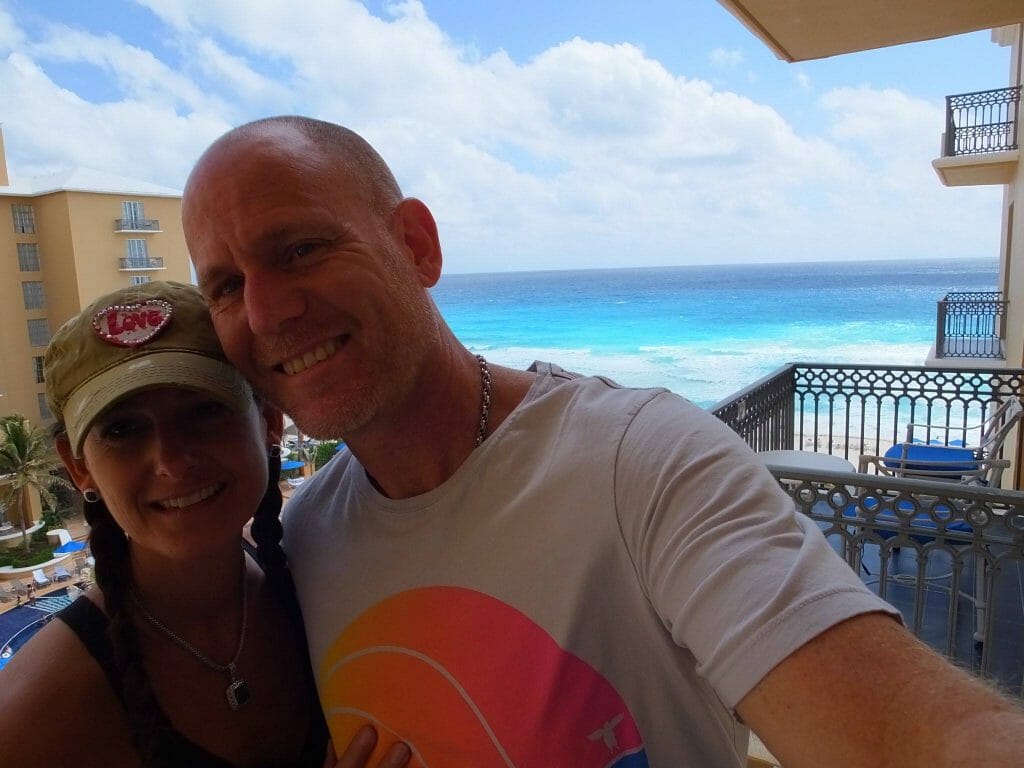 5. Gift of Ceremony:
When John and I were planning our union we knew that we wanted to do something outside the box. So in addition to the traditional wedding ring we also chose a beautiful collared necklace for me. Every morning I present this necklace to John and while standing in front of each other he places it gently around my neck, giving me a kiss and we exchange I love yous. This daily ceremony takes just a few moments, but it centers us and brings each other into focus before the blur of the day.
6. Explore New Places Together:
I've heard that we remember experiences much more often then the "things" we accumulate in life. I would have to agree. I have made it a goal, so to speak, to say yes more in my life. To experience all the wonders available.
One of my favorites is our travels. As we discuss places and activities we want to see and do, John will take these discussions and turn them into unbelievable excursions. It can be easy to forget that the planning is wrapped up in glorious conversations with each other as the excitement of each new adventure creates a common desire and unity even before setting one foot out the door. We have had the immense pleasure of traveling on numerous lifestyle voyages (Couples Cruises, Topless Travel, and Hedonism II just to name a few) to places brand new to us. To experience the wonder together is not only invigorating but bonding as well.
Remember to take time out of your daily routine to share some intimacy with each other…to build a life of experiences through those special little (or big) tokens of love.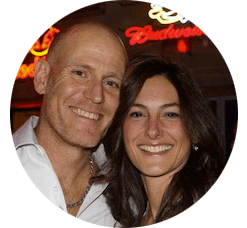 John and Jackie Melfi are in a consensually non monogamous marriage. They have been featured in ABC News Nightline Special Report "Getting Naughty In N'awlins", Inside a New Orleans Swingers Convention, and CNN "This Is Life" with Lisa Ling. The Melfis are the force behind the industry famous colette swingers clubs in New Orleans, Dallas, Houston, and Austin. With over 20 years of combined experience, this powerhouse couple coaches thousands of singles and couples through their award winning blog Openlove101.com.