Meeting swingers while traveling can be spontaneous and exciting. In fact, it's one of our favorite ways to meet new people, so we wrote an article about it on DatingAdvice.com. You can check it out below. Enjoy!
Jackie and I don't play at our clubs because we don't think it's a good idea to mix business and pleasure, but we love to travel! When we do, that's the time we let loose and play with other swingers and singles.
Our search for swingers starts before we leave Dallas. These are five ways to find other couples to have a good time with.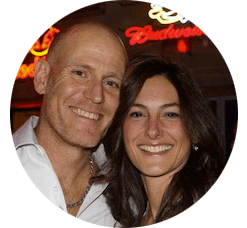 John and Jackie Melfi are in a consensually non monogamous marriage. They have been featured in ABC News Nightline Special Report "Getting Naughty In N'awlins", Inside a New Orleans Swingers Convention, and CNN "This Is Life" with Lisa Ling. The Melfis are the force behind the industry famous colette swingers clubs in New Orleans, Dallas, Houston, and Austin. With over 20 years of combined experience, this powerhouse couple coaches thousands of singles and couples through their award winning blog Openlove101.com.