Today we will be doing something a little different in our video.
I (Jackie Melfi) will be doing a short interview with John Melfi, owner of colette clubs in Dallas, Houston, NOLA, and Austin.
Part of how Openlove101 was started was due to being a byproduct of colette, so we'll be exploring some of the history and context of how the clubs and this swinger lifestyle journey started.
Maybe there are some parallels with your story and how our lives have crossed paths where we're connecting with you today here in this message.
Hope you enjoy watching this as much as I did interviewing!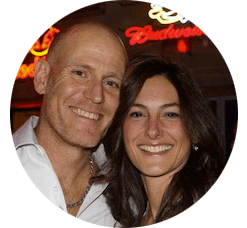 John and Jackie Melfi are in a consensually non monogamous marriage. They have been featured in ABC News Nightline Special Report "Getting Naughty In N'awlins", Inside a New Orleans Swingers Convention, and CNN "This Is Life" with Lisa Ling. The Melfis are the force behind the industry famous colette swingers clubs in New Orleans, Dallas, Houston, and Austin. With over 20 years of combined experience, this powerhouse couple coaches thousands of singles and couples through their award winning blog Openlove101.com.