Ever had one of those things you just started doing for one reason or another and didn't think much of it? And then one day all of a sudden it turns into this incredible "thing" that you don't know what you'd do without it?
Maybe it was that day you decided to say hello (or hello back) to someone you thought was attractive and now that person is your partner.
Maybe it was that day you saw two lines instead one on the pregnancy test.
For us, it's kind of like both of the two combined 🙂 because that's how we feel when we started Openlove101, what we've given birth to (unknowingly), and what we love so much today.
So we'd like to tell the quick story of this Openlove101 blog came to be!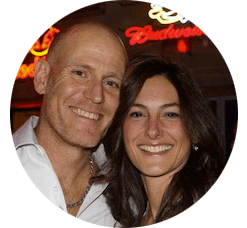 John and Jackie Melfi are in a consensually non monogamous marriage. They have been featured in ABC News Nightline Special Report "Getting Naughty In N'awlins", Inside a New Orleans Swingers Convention, and CNN "This Is Life" with Lisa Ling. The Melfis are the force behind the industry famous colette swingers clubs in New Orleans, Dallas, Houston, and Austin. With over 20 years of combined experience, this powerhouse couple coaches thousands of singles and couples through their award winning blog Openlove101.com.