There is nothing better than pulling out the suitcase or backpack in anticipation of the next destination. You and your partner excitedly discuss all the glorious locations bookmarked and tagged as you prepare for the next adventure, but what is the best way to prepare? There are a myriad of questions to consider. What about that suitcase—is there really a way to pack that gives you more bang for your buck in regard to space? What about the accommodations? What is the best mode of transportation for getting to that secret hideaway? What if I want to travel with other like minded couples?
John and I have done our fair share of traveling and have learned through trial and error a thing or two about getting the most out of that long awaited vacation. We would like to share some travel secrets we have learned from our expeditions which are useful whether planning a quick weekend jaunt or an extended holiday in some exotic locale.
Pack One Suitcase
I know, I know, this is a real stretch for us women. We have different shoes, bags, jewelry, etc. to go with each outfit. This issue can arise whether you are simply going to the beach for a weekend or spending three weeks in Europe (as I did recently). In either case, too many options can make packing difficult. What I have learned over my years of travels is that bringing only one suitcase is optimal; you do not want to put a damper on your time away by dragging multiple bags through airports, train stations and even loading them in a taxi. This is why I have learned to color code my clothes. This is super easy in Europe for instance, especially in the cooler months as shades of black are the prominent color palate from which to work. Yes, it may feel as though you are dressed in mourning, but this is when a few bright and colorful scarves can bring a ray of light to what might seem like a drab ensemble.
Another trick to making the most of your suitcase is to take time discussing your travel plans with your partner. Where are you going? What will you be doing once you arrive? It makes a HUGE difference in packing if say, you are going to be dining out at a white tablecloth restaurant every evening as opposed to ordering room service or grabbing a quick bite on the go. Will you really need all those dresses and slacks? Touring the city will require a totally different outfit than hiking around the countryside. Those moments spent planning the trip together will be worth it in the long run.
What and How Should I Pack?
Once you have mapped out the travel destinations and the goals and tone of the trip, the "joy" of packing begins. As I said before, the goal is to pack one suitcase. If you can get everything in a carry-on then I say, "Go for it," otherwise bite the bullet and settle for a checked bag. (This is actually my preferred choice, and you will have that extra space to bring home those souvenir tee shirts and cheesy trinkets!)
I have included as an example the contents of my suitcase from our recent three week journey through Europe. Our trip was a mix of city tours, country hikes, swing club outings, theme nights and dinners on board a cruise ship.
Black heels

Black thigh high dress boots

Two pairs of black ankle boots (one pair slight heel and one pair flat)

Tennis shoes

Black dress

Grey dress

Grey and black speckled dress

Black pleather skirt

Two pair black jeans

Two pair black leggings

One pair grey jeans and one pair blue jeans

White blouse

Four long sleeve black shirts

Two grey long sleeve shirts

White sweater

Black exercise pants (for lounging…yeah I know, it is an oxymoron)

Three fun and bright colored scarves

One black purse

Swimsuit and flip flops

Five pairs Smartwool socks and lingerie

Black wool pullover

Black coat

Black long sweater

Gloves and hat

Dual amp curling iron (and converter)

Vanity and various hygiene items, plus all prescriptions
I know it looks like a lot, and due to the varied "to do" items on our vacation, the packing list is quite a bit longer than usual, but once everything was rolled, stacked and packed, I was well within the airline weight limit and even had room to bring home those souvenir treasures and  additional new clothing items picked up along the way.
I had an almost unlimited wardrobe combination at my fingertips, as all the items in my bag could be mixed and matched. For these extended vacations, I have found rolling my clothes as opposed to folding them gives me more room in my suitcase, plus to my amazement, tend to be less wrinkled (the clothes do not slide into a pile when the suitcase shifts in route). John and I also took advantage of the onboard laundry service, which also helps in limiting the amount of clothing we needed to bring. Of course, even with this clever packing system, as usual, upon returning home, I realized even the above inventory could have been whittled down by removing a pair of leggings, a pair of jeans, the white blouse, one of the dresses and one of the black shirts. Oh well, live and learn!
Take Local Currency
This is one of John's handy dandy secrets. Before traveling internationally, John pays a visit to our local currency office (there happens to be one at our neighborhood mall) and exchanges dollars for whatever currency is needed. The last thing you want to deal with upon arriving in a foreign country, especially after those long flights, is getting cash for a taxi. In our experience, you end up with a lower exchange rate at the airport.
Take Advantage of the Hotel Vanity Items
I do not bother packing things like lotion, shampoo or conditioner anymore. Even though the hotel brand is not my usual brand, this small detail allows me extra space in my luggage. Besides, all those little mini containers are just too cute not to use!
Use a Backpack
One of the greatest gifts I ever received in the travel category was a TUMI backpack. Any brand will suffice, and using it as a multi-purpose bag while traveling has been a lifesaver. I no longer carry a purse when making the initial or final leg of my travels, instead my backpack takes on multiple roles. It serves as a mobile office, housing my computer, gadget cords, and writing materials; a temporary purse, holding my wallet, passport, lipstick… all the typical purse paraphernalia; and I can also stuff it full of snacks, magazines, books, Nooks, sweaters and prescriptions.
Never Pack Prescriptions in Checked Luggage
Speaking of prescriptions, make sure you have an ample supply to get you through your trip and pack it in your carry on. In a perfect world, we would never have to deal with lost luggage, but as we seem to live next door to perfect, the last thing you want is to be stuck in a foreign country without your medications.
Don't be Afraid to Try Out Different Travel Modes
How about a lazy train ride through the Polish countryside? This was a surprise change of pace on our last vacation. Instead of flying from one location in Poland to another, John decided to alter the itinerary and travel much closer to the surface of the earth. Traveling by train can be a wonderful and relaxing means of viewing the region's topography.
Renting a car is another of John's favorite ways to view the sites. He has enjoyed, more than once, a round on the Autobahn. How about a hot air balloon? Okay, so we were not traveling very far, but riding the gondola beneath an envelope of hot air to have breakfast in the middle of the Masai Mara a few years ago was a trip I will not forget soon!
Of course our latest and greatest adventure was a leisurely ride up the Danube on a spectacular river cruise. Our good friends CouplesCruise offer all sorts of fun and different means of traveling with like minded couples who also want to make the most of their travel destinations. Be sure to check out all the different vacation options online specifically geared towards the swinger couple. Not only will these vacation choices expose you to beautiful countries, but you also have the opportunity to meet and spend time with wonderful people.
Make it a Point to Try New Hotels and Eateries
John loves a beautiful hotel room, especially a hotel suite. He is forever searching for the most perfect, unique, quirky and often times most luxurious hotels around the world. Because of this, it is not uncommon for us to visit a city for a few nights and stay in different hotels in order to get a feel for what different places have to offer.
This also holds true for eating out. Yes, we do have favorite spots for filling our tummies, but we never tire of experimenting with new and different flavors, constantly tempting our taste buds. I know it can be habit to eat foods we are accustomed to, but branching out and trying the local cuisine can be a fascinating and often times scrumptious alternative.
Ship Your Souvenirs Home
This is one of my favorite tricks. Because John and I have a huge combined family, with lots of kiddos and grandkids, bringing home little treasures is a must. It has been our experience that most hotel concierges will be happy to make shipping arrangements for all the goodies you have gathered on your trip. This trick is also useful for outfits. A few years ago, while on another European vacation, John and I made plans to attend the opening night of the opera in Zurich. We brought along our formal wear for the performance and then had the hotel ship our gown and tux back home, freeing up much needed space in our suitcase.               
Visit the Local Swing Clubs
Last but definitely not least is visiting all the diverse swingers clubs around the world. John and I have so much fun watching how those around the world play. As owners of swingers clubs , I am always curious to visit and see what other options are available in different cities and countries. If you do decide to partake in some varied play in a local swingers club, I would suggest the following: Make sure to visit the online website first and foremost. This is one of the best ways to get a feel for the club before attending. The site should also reveal pricing, whether or not they accept credit cards, rules on pre-registering, the dress code and a calendar of the nightly themes. Our last vacation was a swingers river cruise takeover, and a portion of the extra curricular activities included numerous trips to local swing clubs… we had the best of both worlds! Attending a new swingers club with a group of other like minded couples can help take the edge off embarking into unfamiliar territory, plus it is a blast being surrounded by friends while forging new relationships.
I know these are just a few of what I am sure is a long list of tried and true travel tips. John and I would love to hear what travel tips our readers have learned to help maximize their journeys.
Whatever vacation option you and your partner elect, John and I hope these tips will help enhance those precious times together. We also look forward to hearing about how you explored your wild side while exploring this big beautiful world!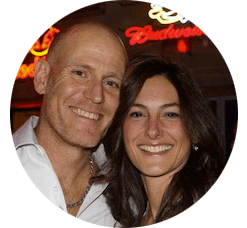 John and Jackie Melfi are in a consensually non monogamous marriage. They have been featured in ABC News Nightline Special Report "Getting Naughty In N'awlins", Inside a New Orleans Swingers Convention, and CNN "This Is Life" with Lisa Ling. The Melfis are the force behind the industry famous colette swingers clubs in New Orleans, Dallas, Houston, and Austin. With over 20 years of combined experience, this powerhouse couple coaches thousands of singles and couples through their award winning blog Openlove101.com.