Jackie was interviewed by Datingnews last week and we wanted to share that interview with all of our followers!
This article was originally posted on datingnews.com
OpenLove101 Gives Singles and Couples What They Need to Explore Swinging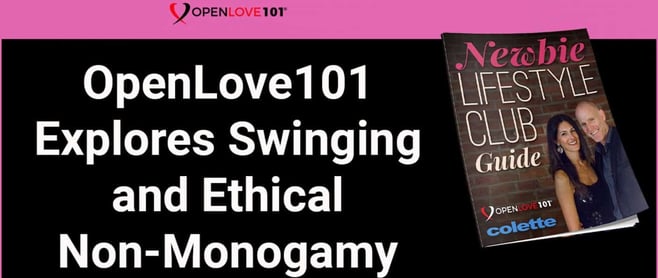 The Scoop: OpenLove101 is an online community founded by Jackie Melfi and her husband John. OpenLove101's mission is to educate and create conversations about swinging, open relationships, and ethical non-monogamy. The site's online community is a private and growing community of swingers, where users can anonymously chat and connect. The OpenLove101 blog offers invaluable resources — like tips for getting started, the importance of consent, and navigating emotions while swinging — for those interested in the lifestyle.
The Lifestyle. It's an attractive, if somewhat mysterious, title. It's the kind of title given to the sort of thing that if you know, you know. This is a big reason swingers use the title for their unique brand of open relationships – just an utterance of "the lifestyle" says everything the right people need to know.
The swinging community has a unique and diverse community that often develops a shared lifestyle identity. This identity reflects the shared values and practices of the swinging community, and referring to it as 'the lifestyle' works to verbalize this identity.
Swinging is a kind of ethical non-monogamy where couples explore sexual experiences outside of their relationship. Commonly, swingers keep a primary romantic and emotional relationship with their partner while having consensual and previously agreed-upon sex with other people.

There are a lot of ins and outs to the lifestyle, and that's where OpenLove101 comes in. OpenLove101 is a hub for all things swinging. The OpenLove101 online community is a private space dedicated to helping swingers make connections. The site's blog, newsletter, and other resources are perfect for any kind of swinger, whether seasoned or new to the scene.
Jackie Melfi and her husband, John, founded OpenLove101 to foster a community of like-minded, sexually motivated adults who want to experiment with love and sex. Jackie told us about her story and the story of OpenLove101. "My husband introduced me to the lifestyle, and I had a hard time finding information online," Jackie said. "OpenLove101 was a way of paying it forward."
How Jackie & John Found What Worked
Jackie and John were raised in Kansas, where they attended high school together. But their lives would go in different directions before they would meet each other again. Jackie was raised in what she calls a traditional household, where her dad worked and her mom was a homemaker. They went to church, visited the extended family, and were involved in their community.
After high school, Jackie went to college where she met her first husband. They married within a year of meeting each other and wasted no time starting a family – they had four children in five years. Jackie stayed at home to raise her children while her husband worked. After 11 years, their marriage came to an end.
Jackie got married again, and had another child and added a stepson to the mix. She went back to work outside of the home and began a career in the banking industry. After 18 years, that marriage ended as well. After her second divorce, Jackie remembered thinking there had to be something wrong with her. After life coaching and soul searching, Jackie realized that she could be whoever she wanted and do whatever she wanted.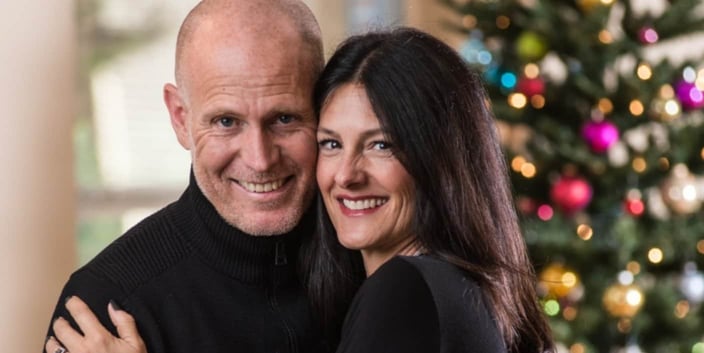 She felt an intense sense of liberation with this discovery, and with that sense of liberation, she began dating again. But this time, she was staying true to herself. She reconnected with her high school friend John on Facebook, and he went to Kansas six days later to see her.
Since the last time she had seen him, John had started a successful chain of swinging clubs and was very familiar with the lifestyle. When John introduced Jackie to the lifestyle, she said she felt that everything in her life fell into place. "Anything with the lifestyle was really far outside of anything I grew up with as a conservative, religious, Midwest girl," Jackie said.
But when Jackie began doing online research about swinging, it was hard to find reputable information. She told us that creating OpenLove101 was a way of paying it forward to the community that had welcomed her and helped her make sense of herself. Jackie said, "John and I sat down and tried to figure out how we can educate and help people new to swinging, and OpenLove101 is what we landed on."
Stepping Into Swinging
OpenLove101 is a one-stop shop for all information about the lifestyle. The site offers blogs, a podcast, a video library, and curated swinger event listings. The great thing about OpenLove101 is that the content applies to anyone interested in or actively involved in swinging. Even longtime swingers will find relevant blog posts and podcast episodes.
The podcast, which the couple started on their YouTube channel, is hosted by Jackie and John, and with a nearly 50-episode backlog, users will have plenty of content to catch up on. Podcast topics include the challenges of open relationships, the importance of trust, and the evolution of the swinger lifestyle.
Jackie and John discuss kinks, BDSM, and overcoming shame while in the lifestyle. They keep it light and humorous, so it's always an engaging listen. Plus, viewers can listen or watch, as many episodes of the OpenLove101 podcast is video- and audio-taped.
OpenLove101 began as a blog, so it's only natural that the blog category is the site's strong suit. Jackie writes many blogs, where she investigates the nitty-gritty of the lifestyle and what it means to be a swinger. She discusses consent, the challenges and benefits of ethical non-monogamy, and how to step out of one's comfort zone. Blog categories include Ask John & Jackie, Books, Health and Wellness, and Sex and Dating.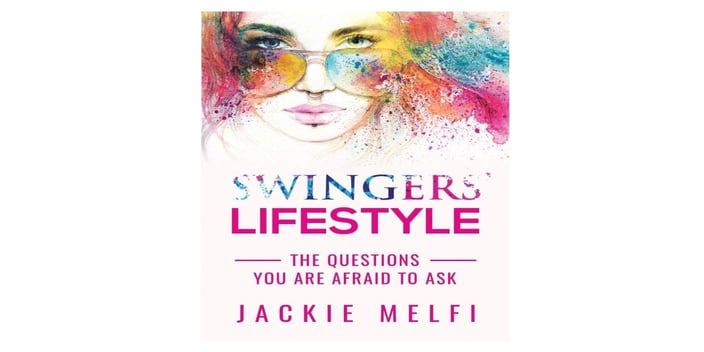 OpenLove101's video library includes tidbits from the podcast and other sources. Folks interested in the lifestyle can find tips, advice, and plenty of entertaining stories. These videos often include guests who offer advice alongside Jackie and John.
In the shop, OpenLove101 provides swinger event listings, ways to meet other swingers, books, and sex toys. Event listings include swinger cruises and multiday swinger events across the world. Jackie's book, "Swingers' Lifestyle: The Questions You Are Afraid to Ask" is available for purchase on the shop, along with links to other books about the lifestyle and open relationships.
Informing and Conversing About Open Relationships
Like many non-traditional relationship dynamics, swinging is often misunderstood and mischaracterized. Stigmas about sex, non-traditional relationship models, and non-monogamy often give swinging a lousy name. But swinging, when done well, can create stronger, happier, and longer-lasting relationships.
OpenLove101+ is a members-only community of folks interested in the lifestyle. On OpenLove101+, swingers can connect and talk with singles and couples who know what it's like to participate in the lifestyle. Swingers are truly a community, and OpenLove101+ is strengthening that community. A membership with OpenLove101+ securely and privately connects users to a growing global network.
Jackie and John offer 'Coffee With John and Jackie,' where members can ask them anything and they'll answer the question live. Jackie and John have years of shared experience in the lifestyle, so they are well-equipped to answer even the most far-out questions. Members also have access to exclusive content, like articles, videos, interviews, workshops, and a book club.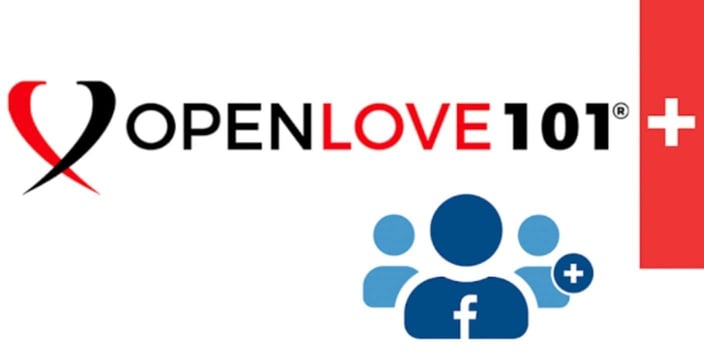 A membership with OpenLove101+ connects couples and singles with a community that really gets it. This community offers advice and resources, but, most importantly, it offers support. The lifestyle isn't always easy, but with the help of the community and experts like Jackie and John, couples can find joy and peace in their open relationship.
Couples considering swinging should find comfort in the extensive resources offered by OpenLove101. With proper planning and communication, the lifestyle can bring couples closer together, boost sexual intimacy, and reignite a relationship.
"The lifestyle has taught me so much about how a relationship can function from the standpoint of honesty and communication," Jackie said. "Intimacy can go to a much deeper level than I ever realized, and it really helped me grow as a person."