I knew at the start of this year's NIN (Naughty in N'awlins) convention that I would be writing about my experience. I knew I would write about the NCSF (National Coalition for Sexual Freedom) parade, the seminars, the experts, the themed parties, the ALA (Annual Lifestyle Awards) ceremony, and all the amazing couples and singles in attendance. I knew I would come away from this 20th anniversary extravaganza with something new, and I was not disappointed.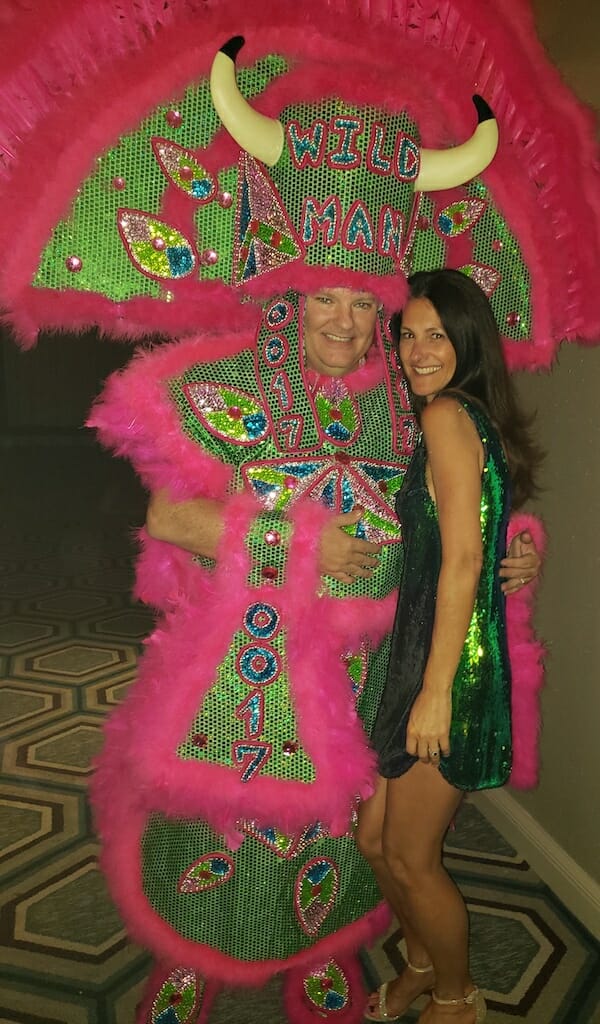 Anyone who has ever attended a NIN convention knows that a major high five goes to Bob and Tess Hannaford. These two are the heart and soul (and creators) of this runaway train event. Under their tutelage, NIN has been picking up steam each year. So many more people are attending the event that the convention has grown from one hotel takeover to almost three, as thousands of like-minded patrons flood into New Orleans.
In addition, our community as a whole really seems to be making headway as evidenced by the growing number of business owners. The industry is getting crowded, and I for one couldn't be happier. We are seeing vacation sites, podcasts, books, blogs, sex experts, and therapists, all of which vying for a spot in this up and coming movement.
We have seen the world of swinging envelope and absorb so many variations of relationship models. No longer are we simply defined by the 1970's "key swapping" party theme. No, today we are proud supporters of poly, BDSM, open relationships, bi (both men and women…finally), soft swap, full swap, and those who simply adore the sexy environment. We are huge proponents of consent and push for open and honest communication for everyone involved.
John and I had the immense honor of speaking with couples new to the lifestyle as well as those who have attended NIN each and every year. The sage couples reaffirm why we believe the way we do. To see the youthful passion and exuberance these couples showered upon each other, even after all the years together, shows the strength and fortitude of a relationship founded on freedom.
To the couples new to swinging, we were reminded how nerve wracking, yet how exciting, the whole concept of exploring a relationship model established on honesty, trust, transparency, and vulnerability can be forged into fruition. We could also recall how titillating it was (and is) to remove the barriers and delve into a more sexually diverse atmosphere.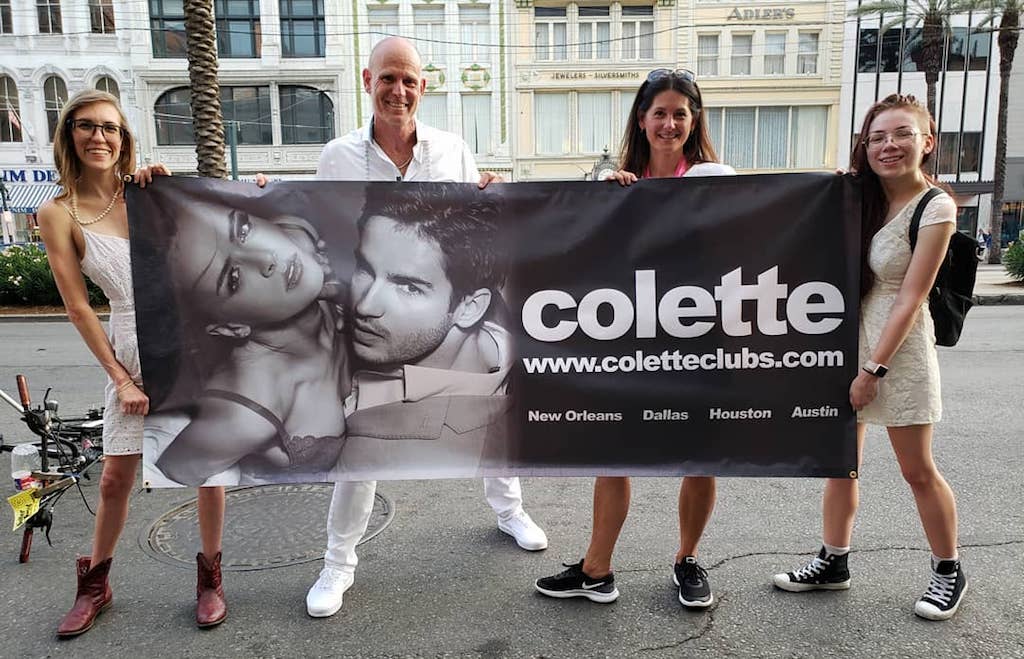 This year's NCSF Parade was off the charts! A sea of white wove its way down Bourbon Street as thousands of swingers donning white crowded the pavement in a show of solidarity, and hundreds of couples and singles proudly carried signs conveying the benefits of a more open relationship.
"My Wife Is My Wingwoman!"
"Our Marriage Works!"
"We Support Sexual Freedom!"
…are just a sampling of proud declarations written on poster board for all the world to see (or at least anyone walking down Bourbon Street).
What I found most interesting about my ride down the famous street was the attitude of those watching the parade. In years past, I might have spotted some eye rolling or finger pointing from the crowd. What I saw this year was engagement. Granted, I am sure the parade made its way onto thousands of Instagram and Facebook accounts, as the phones came out and filming began, but no one was turning away. Who knows, this might have been the first time some of these people had come face to face with couples and singles ADMITTING their involvement in the swinging world.
Our sheer numbers alone fostered more of a, "You go girl" response from the crowd rather than a finger wagging admonishment. I captured my own footage of recipients watching our police escorted procession. John and I both witnessed smiles, cheers, and a leaning into our message from the sidelines. This was support in its simplest form. While some might not necessarily agree with our definition, the overall reaction was an acknowledgement that we had the right to foster a partnership that works for us. This is change. This is critical mass. The vibration of positivity was contagious. By the end of the parade, I was a ball of energy and already looking forward to next year!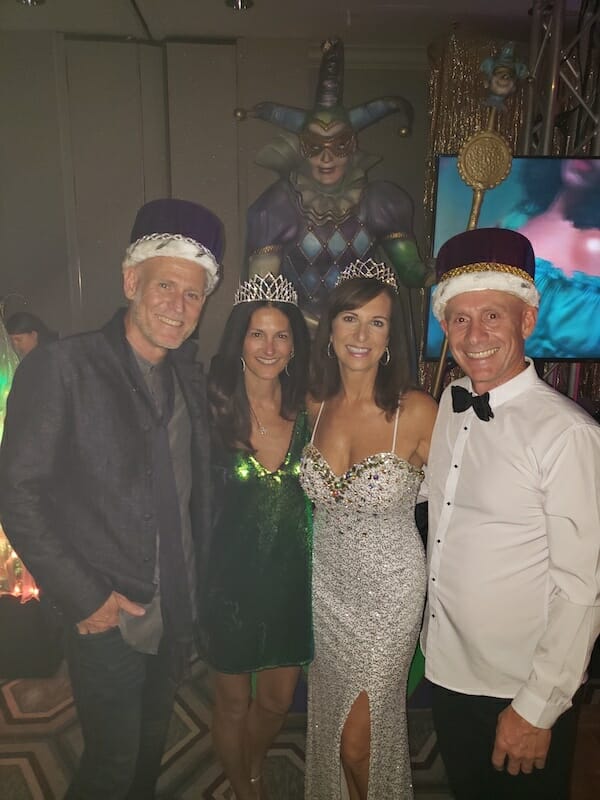 This year's NIN was a profusion of classes, panels, and seminars. John and I had the pleasure of conducting a couple of different panels this time around. Along with Dr. Nancy and Blac Cocoa, we reached back into our own histories and the medical field (thanks Dr. Nan) to share what worked (or not) in our own journeys through swinging. We shared the fears and trepidations when we first opened our relationship and what "newbies" can encounter. We talked about transparency and boundaries with a partner and ways in which to communicate what we want.
The panel on fears and jealousy provided an intimate setting. The emotional atmosphere of the circle gathering was one of compassion, empathy, and a shared desire to walk and talk our way through what was bothering us. The sense of community was strong and you could not help but feel support from the entire class.
I heard similar stories from those who attended the dozens and dozens of other available classes. Everyone seemed to be lapping up new information to put into practice in order to bring about an even closer unity with their partner…and themselves.
While the theme nights were a hoot (I mean who doesn't want to wear their Christmas in July, Naughty Santa gear or don their favorite Mardi Gras costume!), it was the comradery of these events that left me smiling. Watching a room (or in some cases a club) full of decked out swingers getting into the spirit of the festivities was so much fun! This was a time to let your hair down, get your groove on, and let your imagination run wild!
The Annual Lifestyle Awards is in its fourth year and the categories just keep growing…I love that! The brackets continue to expand as more and more people become involved in the industry. I see this involvement as a sign that consensual non-monogamy is gaining momentum. The more involvement, the larger the message!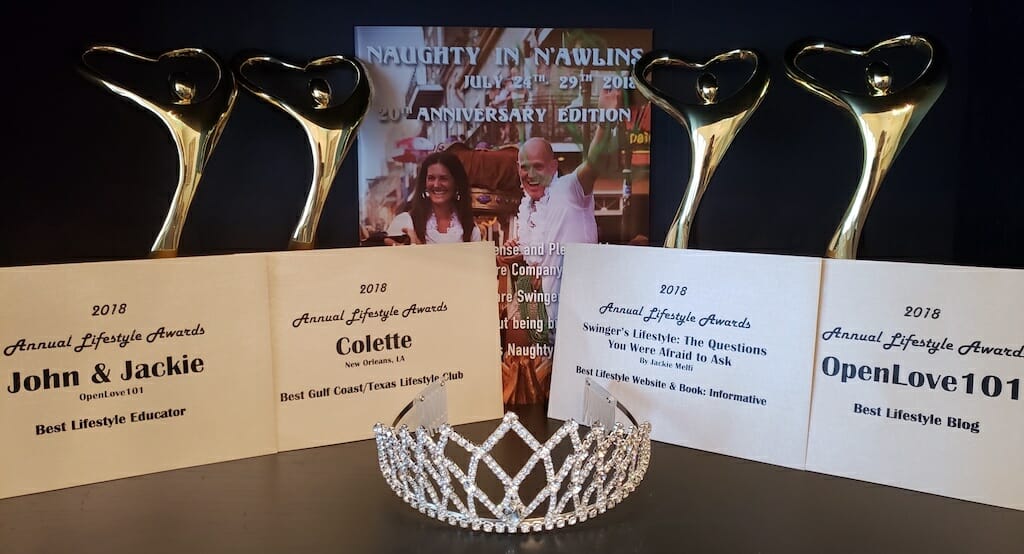 We were also very fortunate (and grateful to YOU for making it happen) to be awarded the winner in the four categories: Best Lifestyle Educators, Best Gulf Coast/Texas Lifestyle Club, Best Lifestyle Website & Book, and Best Lifestyle Blog. Simply WOW. It's an absolute honor to hold these awards high and represent you in the lifestyle community. Thank you, thank you, THANK YOU!
One thing I adore about the awards ceremony is the affirmation those in the industry receive from those in the swinging community. I know the blood, sweat, and sometimes tears it takes to be involved in a yet to be unanimous and across the board accepted field, but this is why that same blood, sweat, and tears is so vital. It's that voice from the crowd that says, "Please keep doing what you are doing."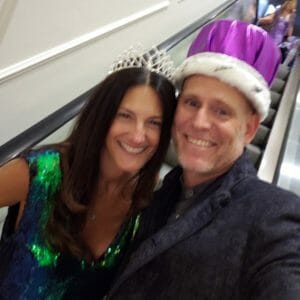 The greatest honor for John and myself this year was being selected and crowned King and Queen! I know, right?! We were completely shocked, yet humbled and again, honored. As David and Carol (The Sexy Lifestyle and the 2017 King and Queen) were placing the crown on John's head and the tiara on mine, all I could think of was how much I love my life, how much I love this community, and how I am finally living the life I have always wanted.
Thank you Bob and Tess for bringing Naughty in N'awlins to the masses. We love you and we look forward to the next 20 years!
P.S. If you want to start booking ahead now for next year, CLICK HERE!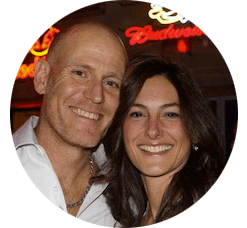 John and Jackie Melfi are in a consensually non monogamous marriage. They have been featured in ABC News Nightline Special Report "Getting Naughty In N'awlins", Inside a New Orleans Swingers Convention, and CNN "This Is Life" with Lisa Ling. The Melfis are the force behind the industry famous colette swingers clubs in New Orleans, Dallas, Houston, and Austin. With over 20 years of combined experience, this powerhouse couple coaches thousands of singles and couples through their award winning blog Openlove101.com.