I remember so vividly sitting in our Hedo resort bedroom when Openlove101 went live. Our trip to Jamaica coincided with the site's launch, and with each email sign up, we sat back in amazement. People were actually reading our story! Fueled by these responses, we plowed forward. Week after week we produced a new topic or personal story, with the site serving at times as our own therapy as we journeyed through the world of CNM (consensual non-monogamy.) We began to receive questions from those following Openlove101: "How do I work through jealousy?" "How can I talk to my partner about opening up our relationship?" People were hungry for answers and open to our concept. We drank in their curiosity, and as a result we fulfilled our mission.
We were doing something we were passionate about. John and I loved our relationship and I loved the confident woman I was becoming. Each week's post taught lessons not only to those reading, but to the author.
As I sit in my office today, I see our journey. After 208 weeks of content and connection, John and I have only just begun. The deeper into CNM we dig, the greater treasures we find. Jewels like Wednesday Martin's recent book, "Untrue-Why Nearly Everything We Believe About Women, Lust, and Infidelity is Wrong and How the New Science Can Set Us Free."
Science is on our side as well. Studies like, "New Research on the Prevalence of Consensual Non-Monogamy," conducted by Indiana University Bloomington and Sarah Hunter Murray Ph.D.'s, "Consensual Non-Monogamy: A Year of Sex Research in Review," published in Psychology Today are just a sampling of the scientific shift in this much more than normal relationship model.
These past four years have seen a media explosion as well. John and I have seen more and more positive coverage crediting our relationship model with weight and substance. We love being a part of this shift and providing answers and giving permission to those couples (and singles) intent on sculpting a life of transparency, trust, and communication centered around CNM.
Part of that journey was hosting the first World Love Summit where we interviewed 17 other lifestyle experts as they shared their best tips for a successful lifestyle relationship. You can access all those educational videos for FREE and learn from them as well.
We've also come to realize that when it comes to CNM, only the tip of the iceberg has been exposed. There's a mountain of information beneath us and we're determined to reach the base. But we can't do this without you! Each week we see our numbers increase, and the analytics reveal a literal world of readers. This is change in real time. This is how cultural shifts happen. This is the populous challenging the status quo in exchange for more joyous and peaceful relationships with self and others. You, our readers have carried Openlove101 this far and through your support and engagement we hear your encouragement. We thank you for taking this journey with us, and we will continue our mission to educate, enlighten, and open doors that lead to self exploration and fulfillment!
Four years!!! Oh baby, we're just getting started.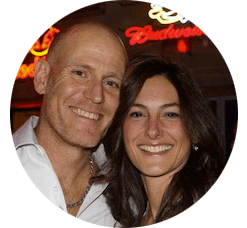 John and Jackie Melfi are in a consensually non monogamous marriage. They have been featured in ABC News Nightline Special Report "Getting Naughty In N'awlins", Inside a New Orleans Swingers Convention, and CNN "This Is Life" with Lisa Ling. The Melfis are the force behind the industry famous colette swingers clubs in New Orleans, Dallas, Houston, and Austin. With over 20 years of combined experience, this powerhouse couple coaches thousands of singles and couples through their award winning blog Openlove101.com.