I don't know about you, but John and I have a difficult time finding those playdates, but when we do find those magical moments when all four partners seem to be in sync, it almost borders on celebration!
What we have learned throughout the years is what we like to call the 3 P's of a successful swing date.
However, before I get to that, I feel the need to touch on what I believe is the most important element of a successful pairing, one which could lead to a long-term friendship.
I fondly remember one of the first connections that John and I made with another couple. She was beautiful, clever, intelligent, funny and we hit it off immediately. He was a long-time friend of my husband, and after meeting him, I understood why they were friends. He was centered, loving and had an easy going attitude (plus he was super cute). I liked him instantly! Bingo, we had a connection!
Once it was established that everyone wanted to move forward, the next step was to apply the 3 P's:
1. Pre-Play: The first step is the groundwork for the 3 step program, so to speak. Pre-play is the time you, your partner and the couple you hook up with set aside time to really get to know each other. Everyone spends time with everyone else. The time frame for this step does not really matter…it can be just moments before a play date or it can last all afternoon. In the case of John and I, our play date lasted the entire day, which gave John and I time, not only to get to know her better, but for me to engage with him as well. This time can really be the crescendo to the intensity of step 2.
2. Playtime: Once the energy from the connections made during pre-play time is created, the natural progression is to move to the next level—playtime. This step, like step 1, does not have a time frame; the couples are free to decide how quickly or slowly they want to experience this stage. For John and I, we started off playtime by exploring each other and slowly incorporating our play partners into the mix. As we all became relaxed, it was a natural and seamless progression from playing separately to playing as a foursome. All players became engrossed in the erotic energy being created and were eager to show off their skills and techniques on everyone else. I find this time to be invaluable as it offers its own "sex class." Both couples will take away knowledge from the experience, whether it be teaching or learning.
3. Post-play: Aahhh…this is probably my favorite time. Everyone is satisfied and flush with post- orgasmic peace and tranquility. I love seeing my partners splayed across the bed completely uninhibited and relaxed. We snuggle, talk and share about our wonderful playtime experience.
What I have learned as a swinger is that connecting on a swinger date is just that—connecting our lives with someone else—whether for moments or years and years. In a swinging or open relationship, sharing (not only sexually but during our most emotional and vulnerable times) creates an incredible force. Connection is growth, it is expansion and it is becoming who you are through embracing those around you.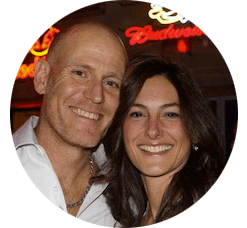 John and Jackie Melfi are in a consensually non monogamous marriage. They have been featured in ABC News Nightline Special Report "Getting Naughty In N'awlins", Inside a New Orleans Swingers Convention, and CNN "This Is Life" with Lisa Ling. The Melfis are the force behind the industry famous colette swingers clubs in New Orleans, Dallas, Houston, and Austin. With over 20 years of combined experience, this powerhouse couple coaches thousands of singles and couples through their award winning blog Openlove101.com.